A Fam trip is a time to acquire knowledge, to meet people, to have experiences.
A Fam trip with Massari Travel,  is also a time to make friends and create trustworthy relationships, because there is no sale without trust.
Our last fam trip involved big stakeholders and companies that have been creating trends in the luxury travel for years that were, therefore, difficult to impress or to please, because their knowledge of our beautiful Italy was already vast and deeply rooted in experience.
That's why the choice of our partners was based not only on luxury standards, but also, or mainly, on what was their unique selling proposition, what new or different they had to offer the market.
Travelux, by Nebe Promotion and Communication, was a great start, with an agenda of more than 50 agencies that Sabrina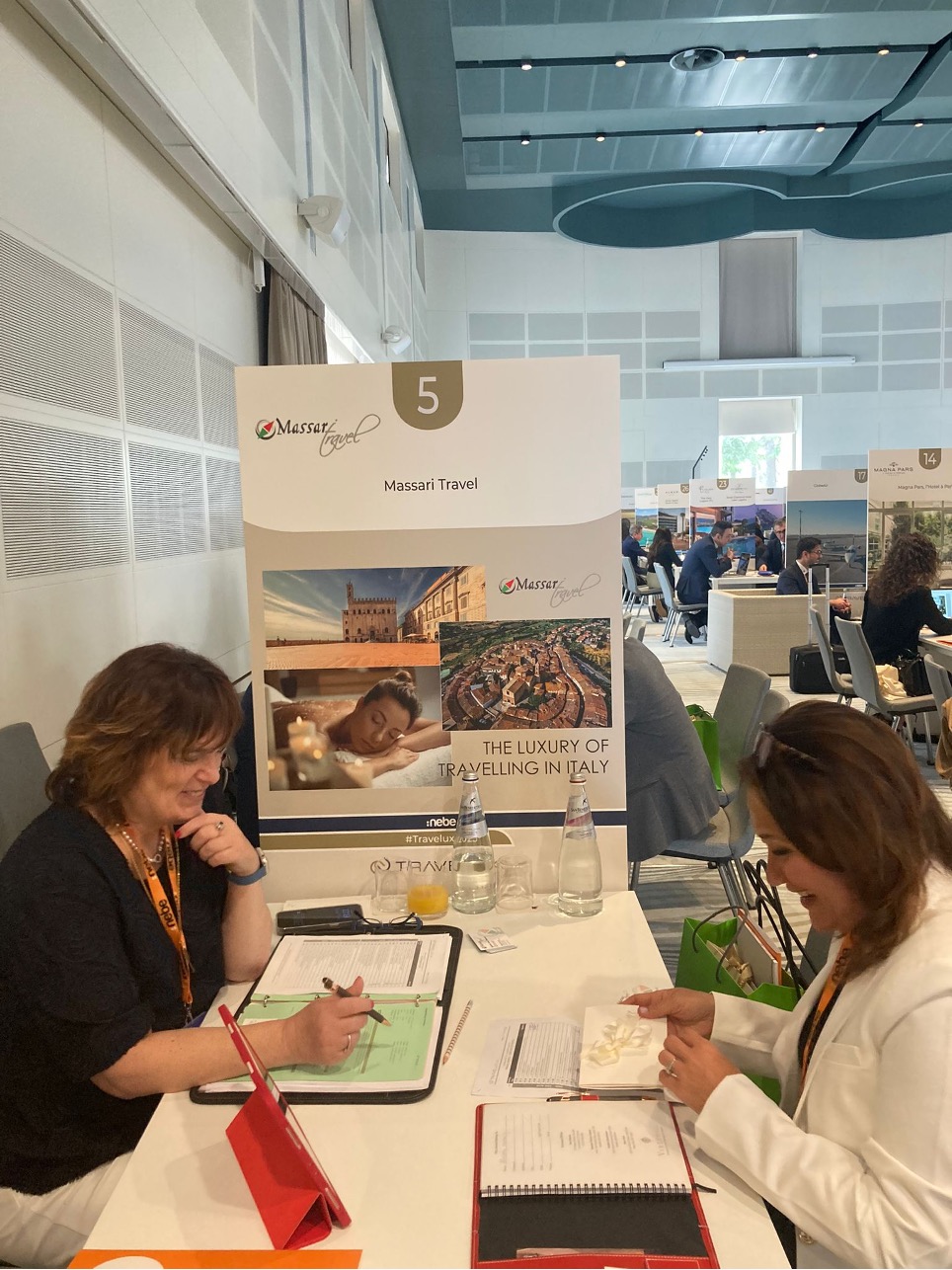 did, on a three days's workshop, full of exhaustion and fun.
Then, on the last day, Massari Travel fam&fun trip started from Venice, where a fast train booked on advance, with comfy seats and working areas, took us to Rome, where, on a rainy night we reached Chapter Roma,  a brand new hotel in the Jewish Ghetto, that combines visionary concepts of hospitality with the most delicious food experience you can have in Rome.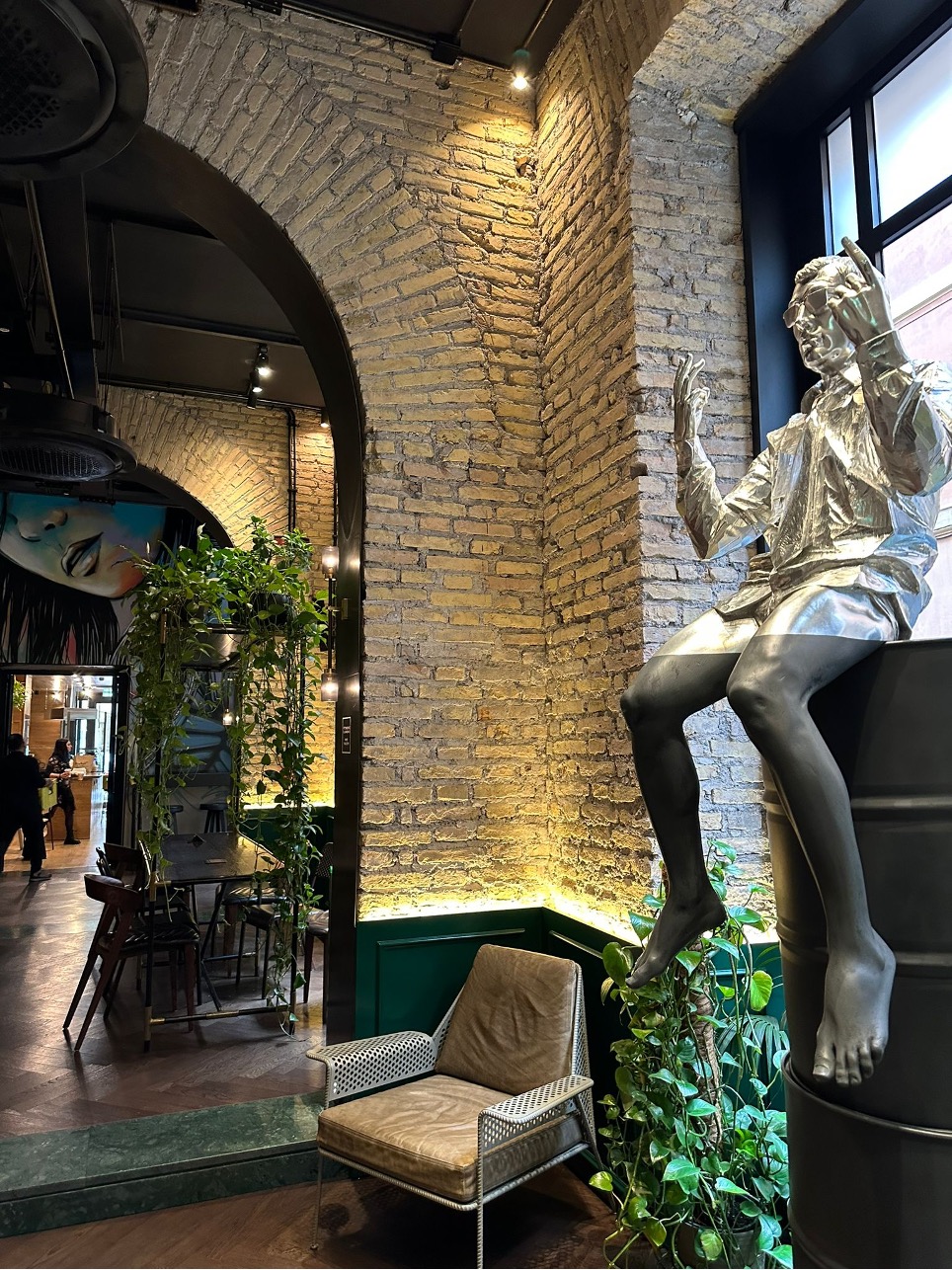 After a long, restful night in the cosy, elegant and visionary bedrooms, we started our day with a walking tour, under the rain, again, of the Ghetto with the most knowledgeable and charming guide that Massari Travel arranged for the group, that was not stopped or hindered by the rain… at all.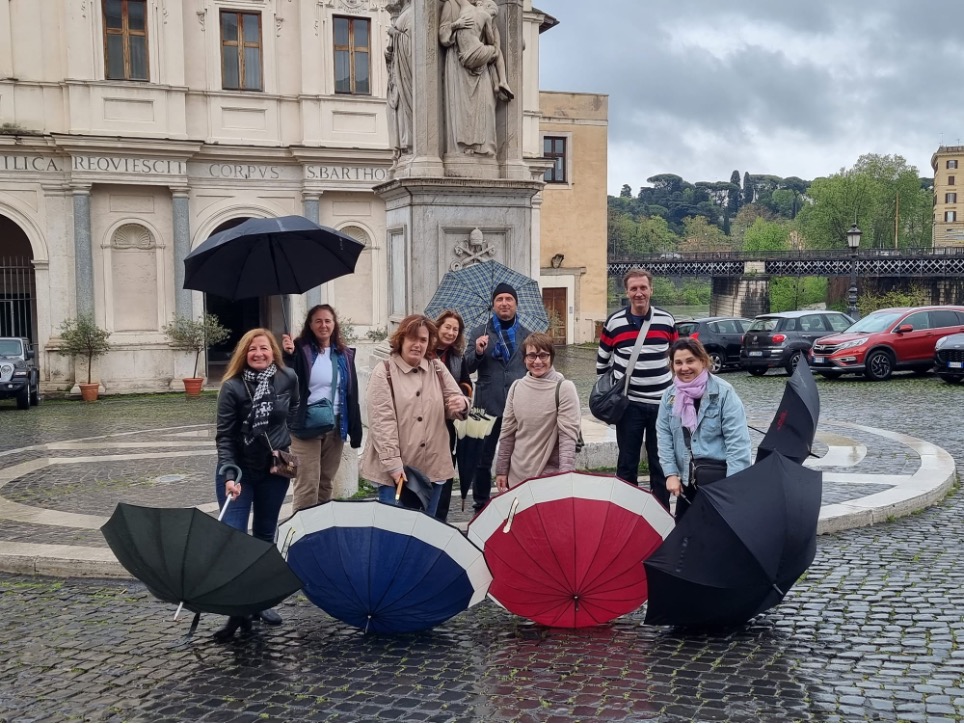 The afternoon, saw us transferring to Rome Airport, on a flight to Brindisi, to go and stay at MAISON D'ENRI where we arrived at dark and got welcomed by thousands of lights and candles flickering under the rain. The atmosphere was magical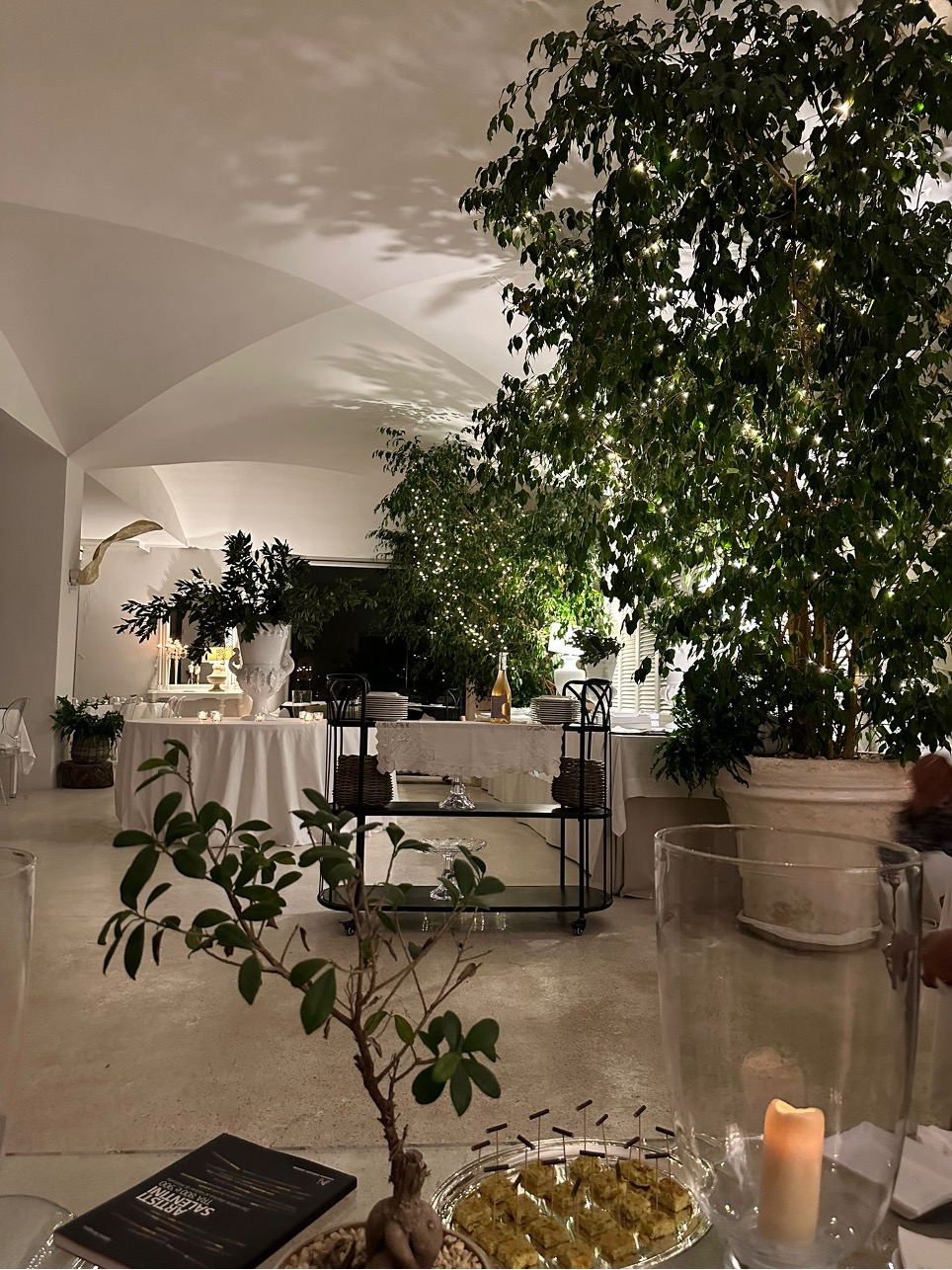 and Carla, the owner, welcomed us in the most charming and generous way, with a dinner so refined and a table so laid out with her family table cloth and silver that made all of us feel not only welcomed but at home.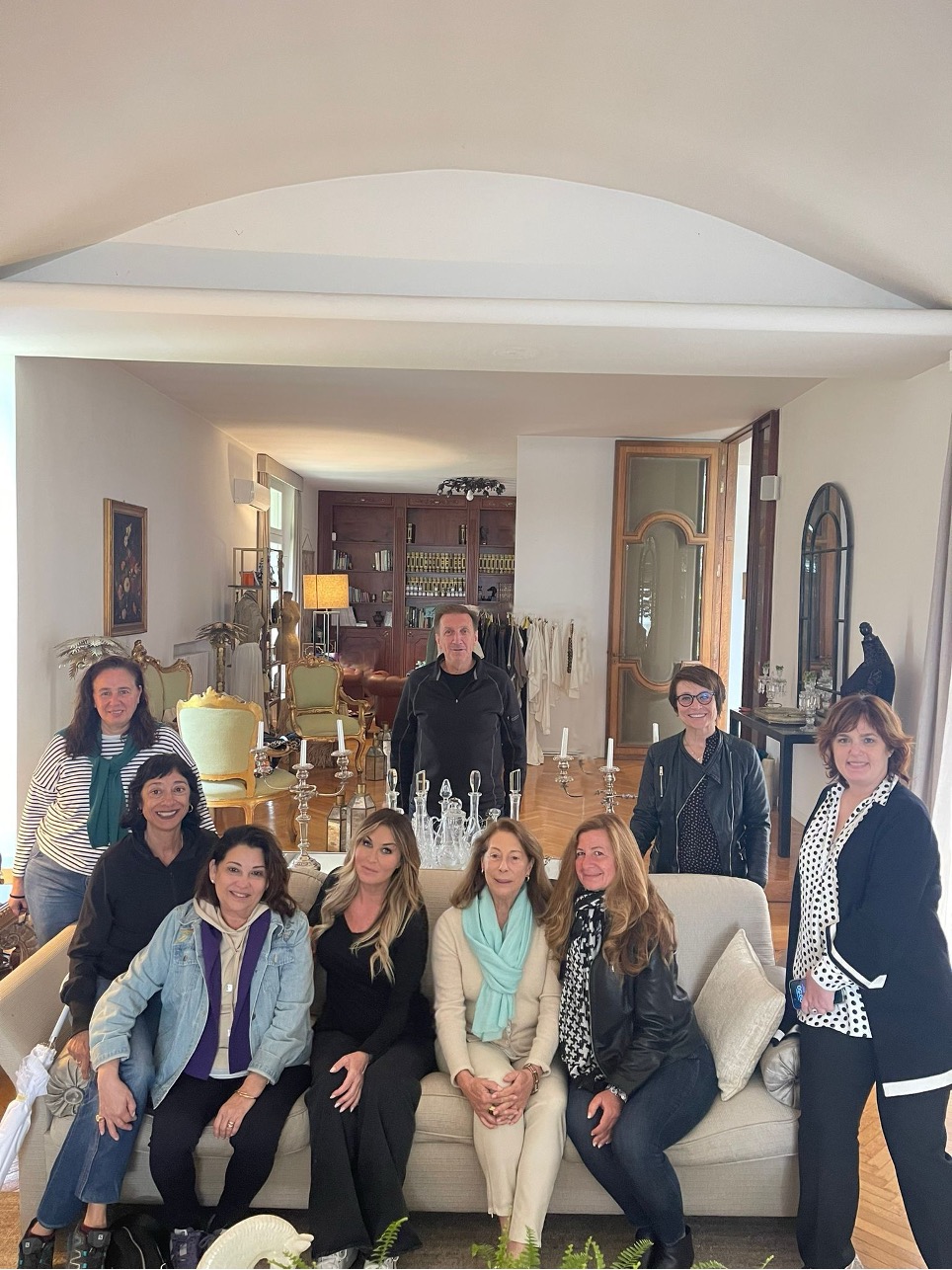 A bond with Carla, was easy to make for Sabrina Massari and the rest of the group and we left Maison D'Enri with a regret… not to be able to stay longer enough to use the large pool and enjoy the horses and donkeys and chickens and the lovely dachshunds that we all fell in love with.
But we were all very excited to go and visit Gallipoli with its ancient historical center,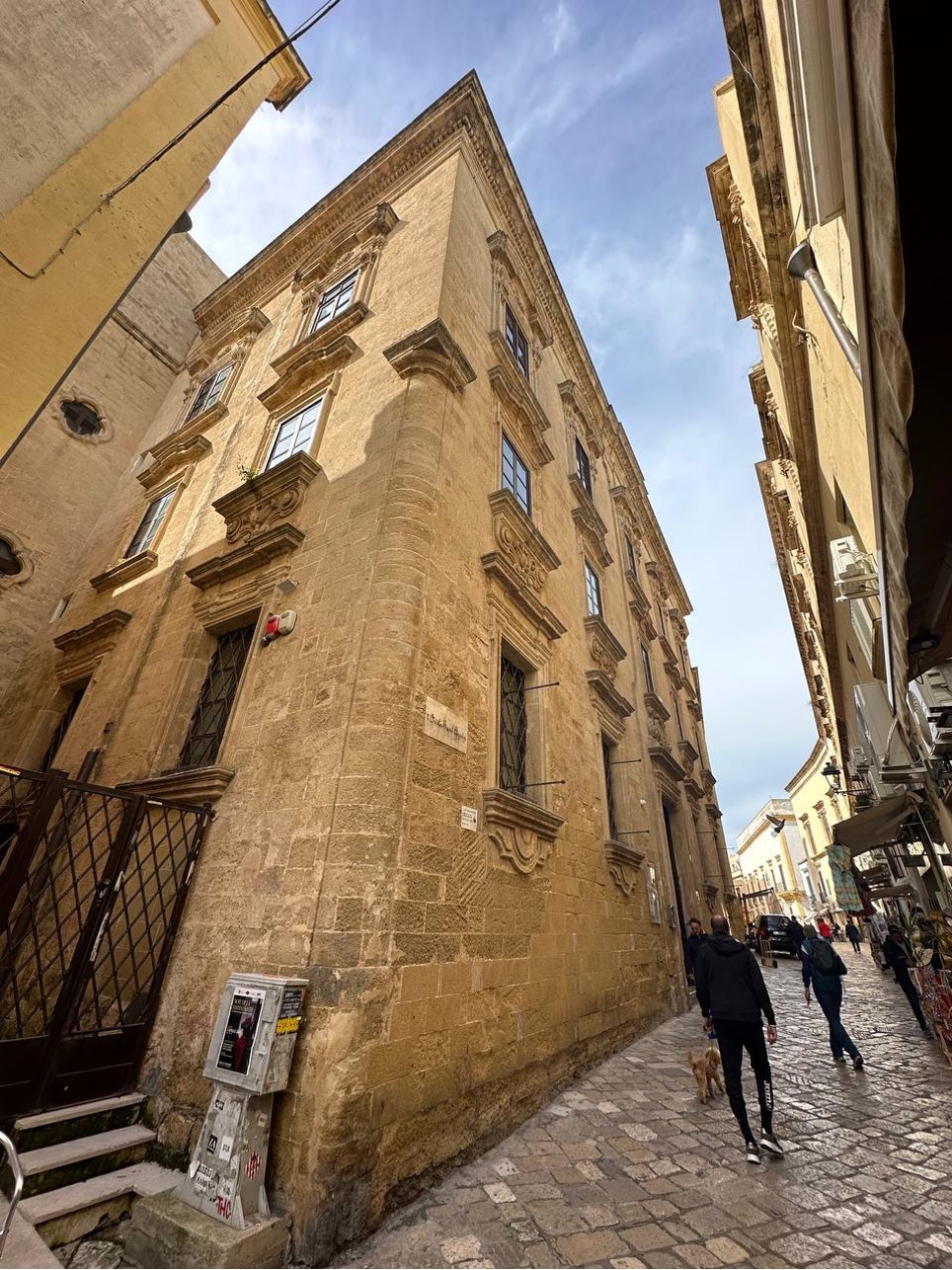 its history and its stories told by the local fishermen, while working under the sun.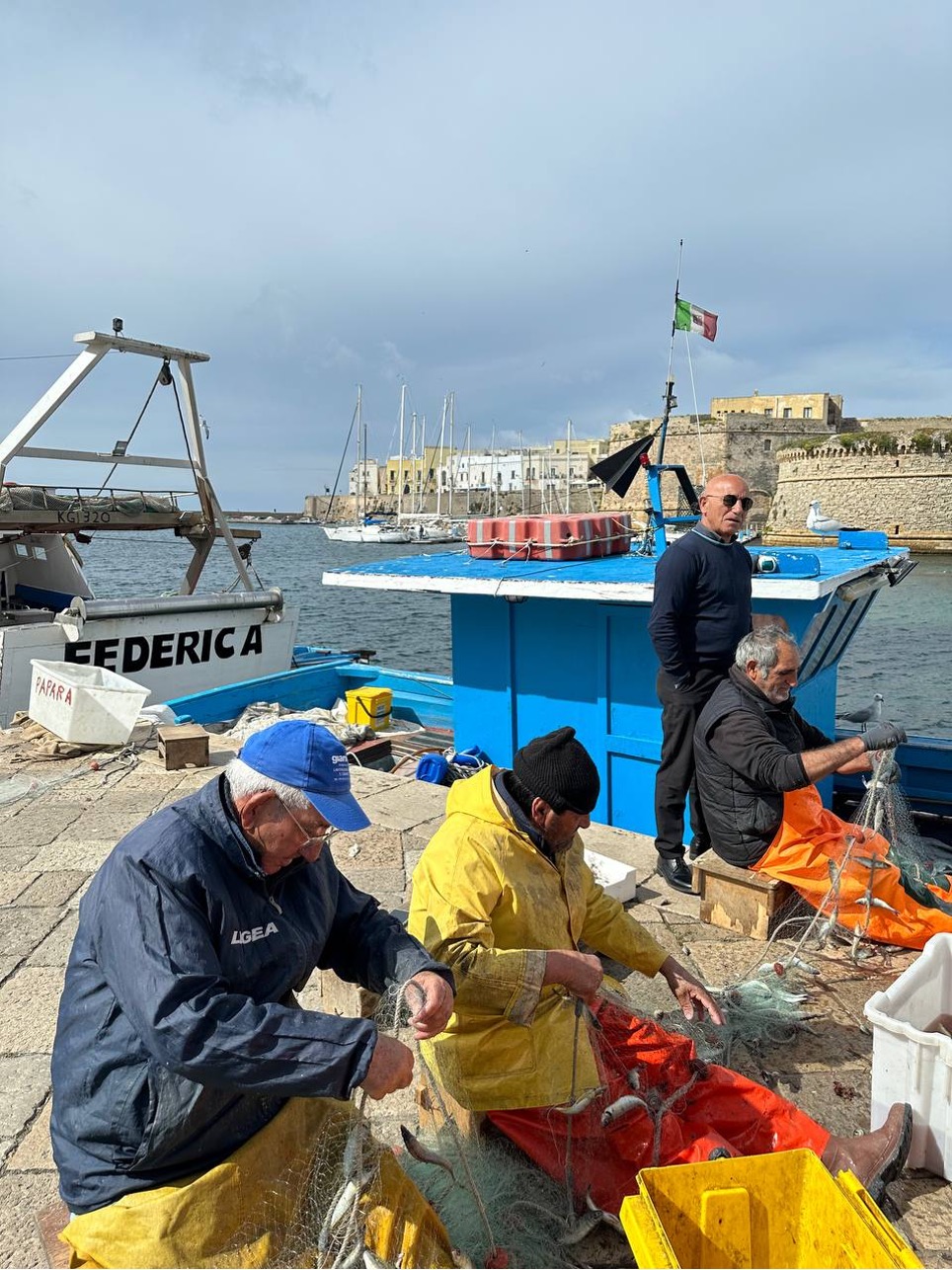 And then, it was finally time to head to beautiful Lecce, where, one- of- a- kind experience was waiting for us at Hotel Patria Palace, the newest, recently restored and refurbished 5 stars luxury hotel with the most amazing view you can think of
Here Massimo, the Sales Manager, and Simona the Sales Executives welcomed the group with a nice and funny lottery that took place in the hotel lobby, that had "fate" creating a rooming list to assign each of the agent his or her own bedrooms for the two days to come. 😊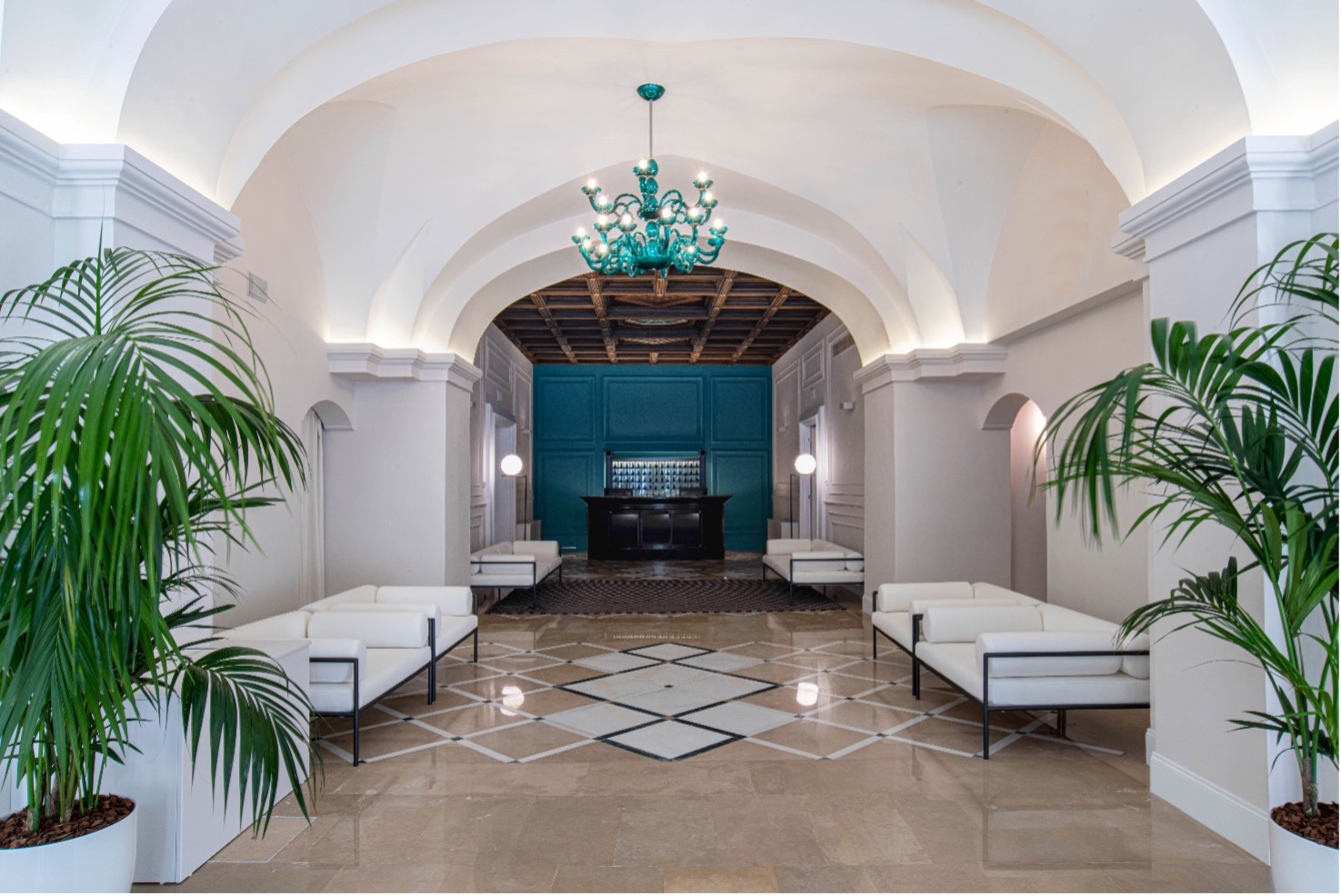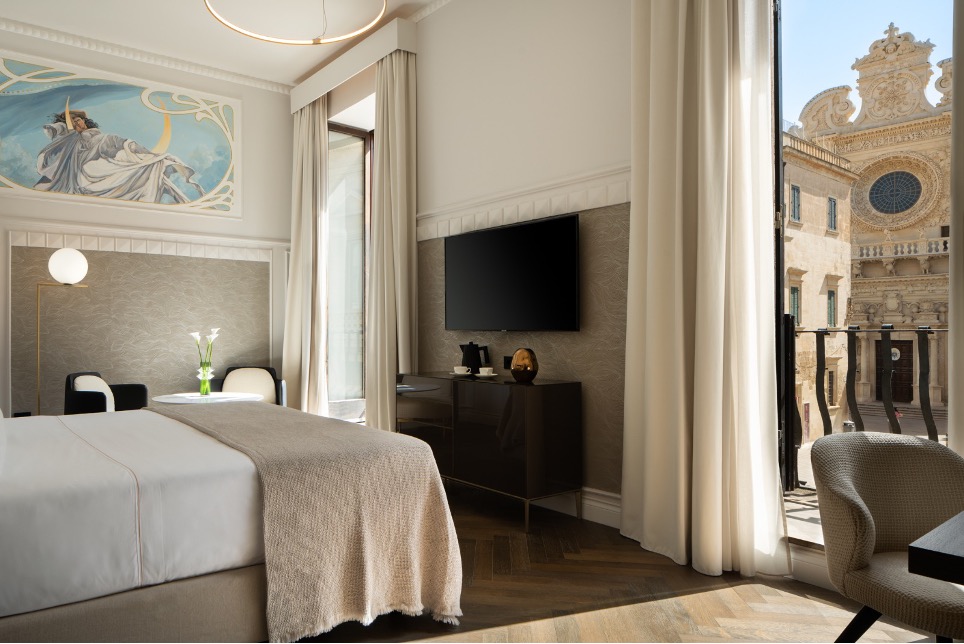 Talking about fu…Thank you Bob, for this 😊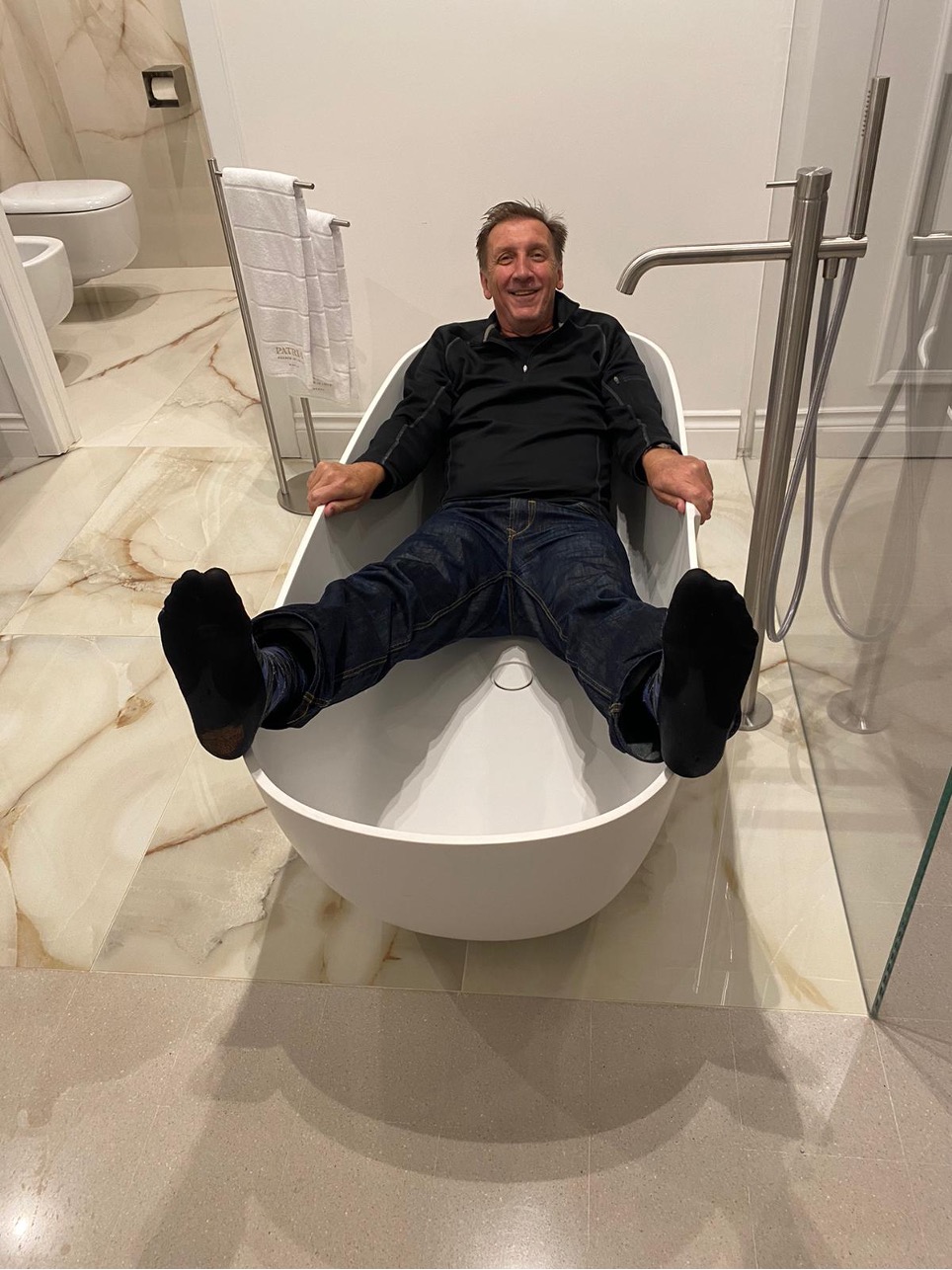 Patria Palace, was lots of fun and unique food experience, from breakfast to dinner… with no exception.
And while kgs were piling up on our bellies and bodies, our smile broadened, in spite of the rain… again, yes, rain 😊.
One night… after a dinner in a Lecce Trattoria that only Massari Travel could find, thanks to local connections, the group headed to the Basilica Santa Croce,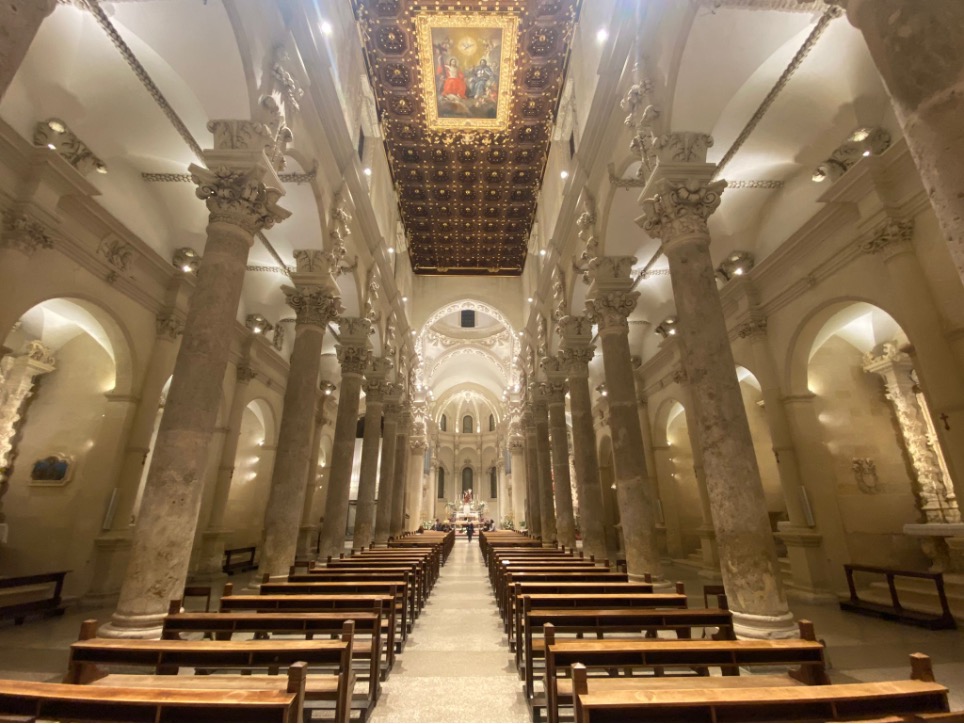 where the most amazing revealing experience brought, to the attention of the group, details that will have been otherwise neglected in the huge abundance of Baroque details and art. All of us were fascinated, charmed, enchanted and happy, happy to be together.
The following day we headed to Otranto, its sea, its blueness…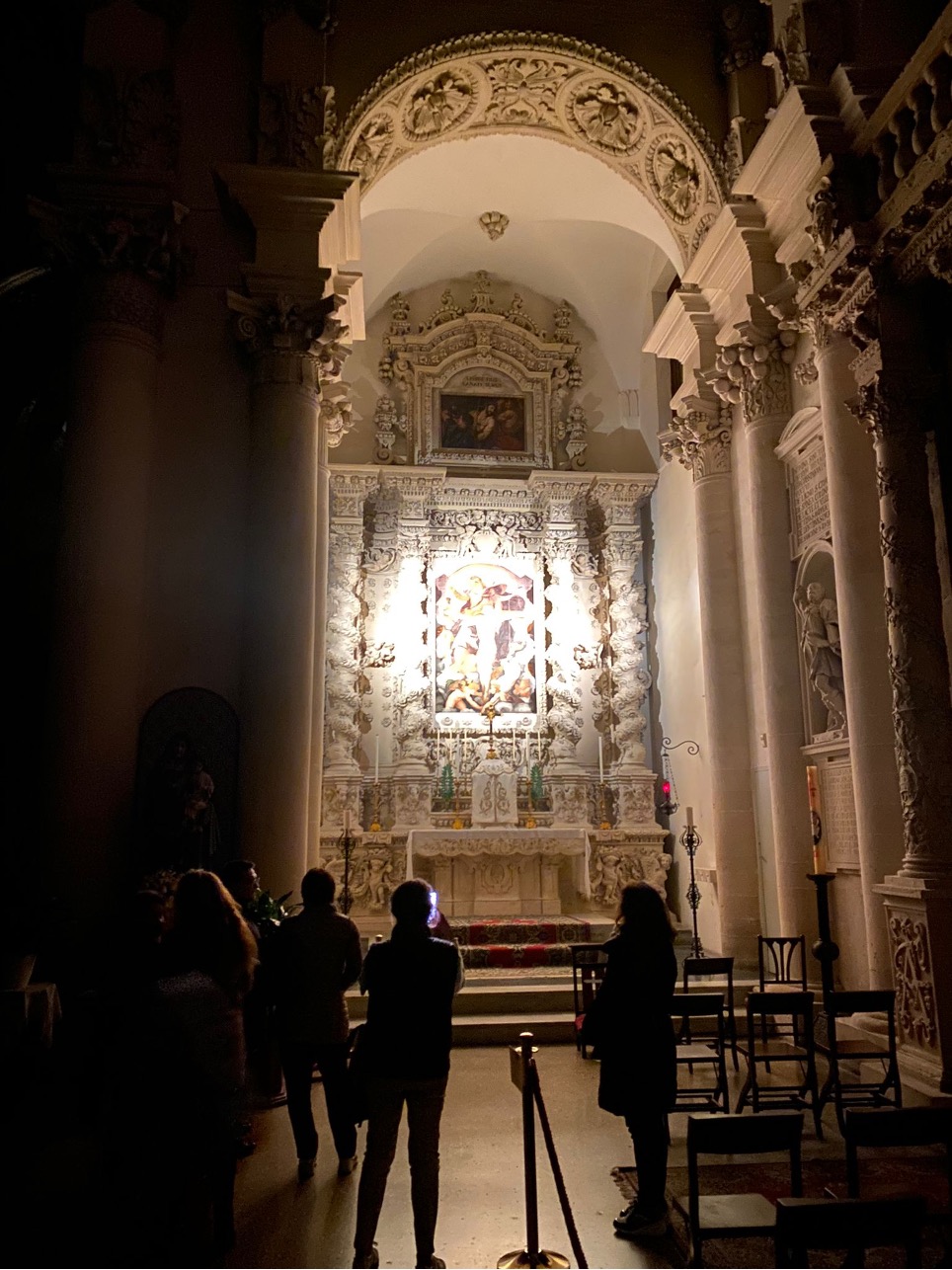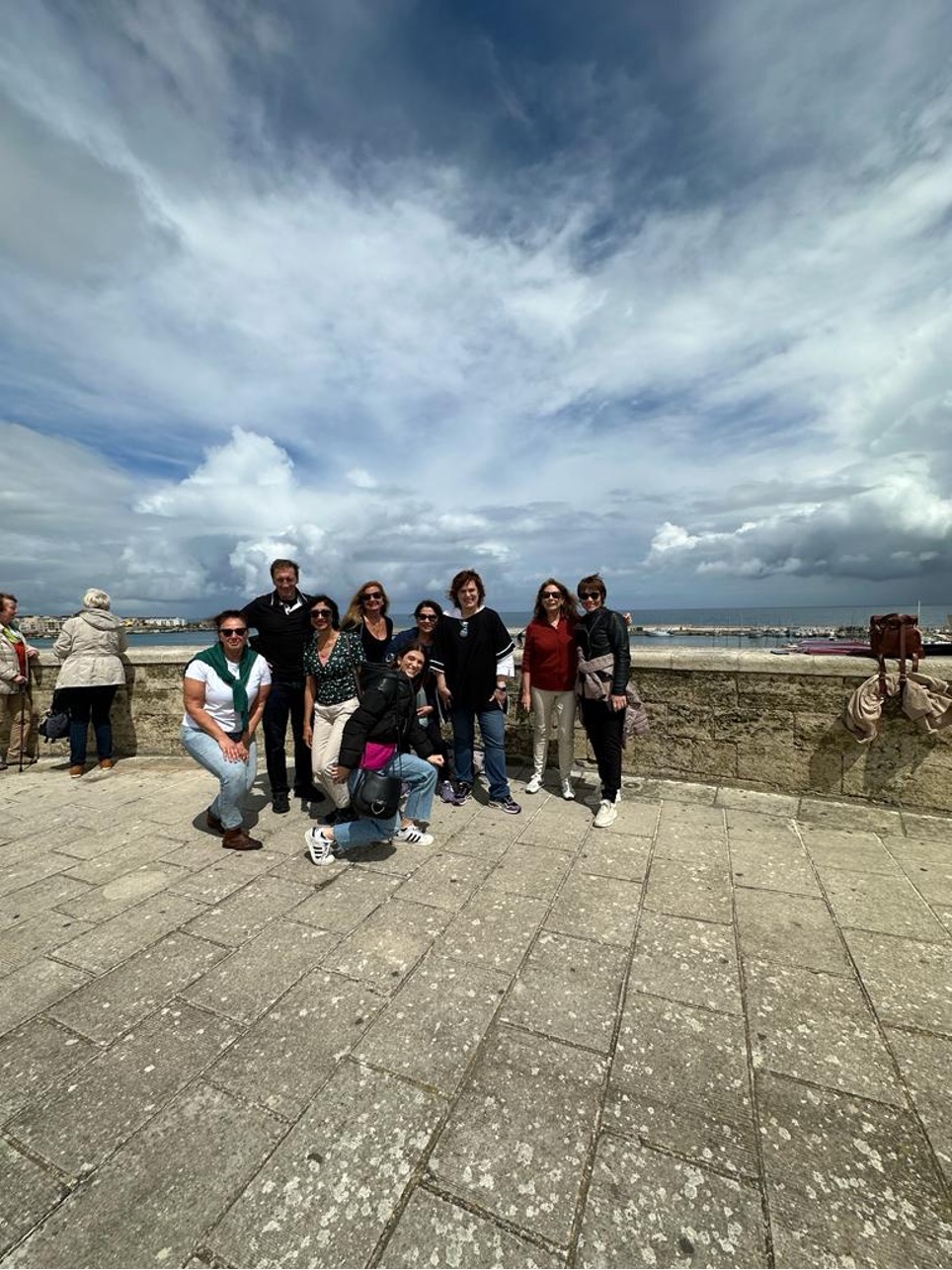 Its art, its people and our guide, Lucia, that Massari Travel selected among its best guides for the group, who would and could talk for hours on end without ever boring people.
On our way back to Lecce, we thought about our elegant dinner at Patria Palace that was to begin at 8 pm with a smart elegant dress code that everybody respected, dressing up and enjoying.
Great food paired with excellent local wines and a service that was not only perfect, but also friendly and warm, made all of us happy, so happy that… bookings are already pouring down, like the rain, yes, the rain, that could never waste the pleasure of being together.
Because together is always the best way to be.
Thank you all 😊