A fam trip with Massari Travel, www.massaritravel.it, is more than an experience, it is delving into a reality, that is the every day reality that local people live, it is creating relationships that will lead, eventually, into sale, it is to make a bond between the place and the people, because it is all about the human factor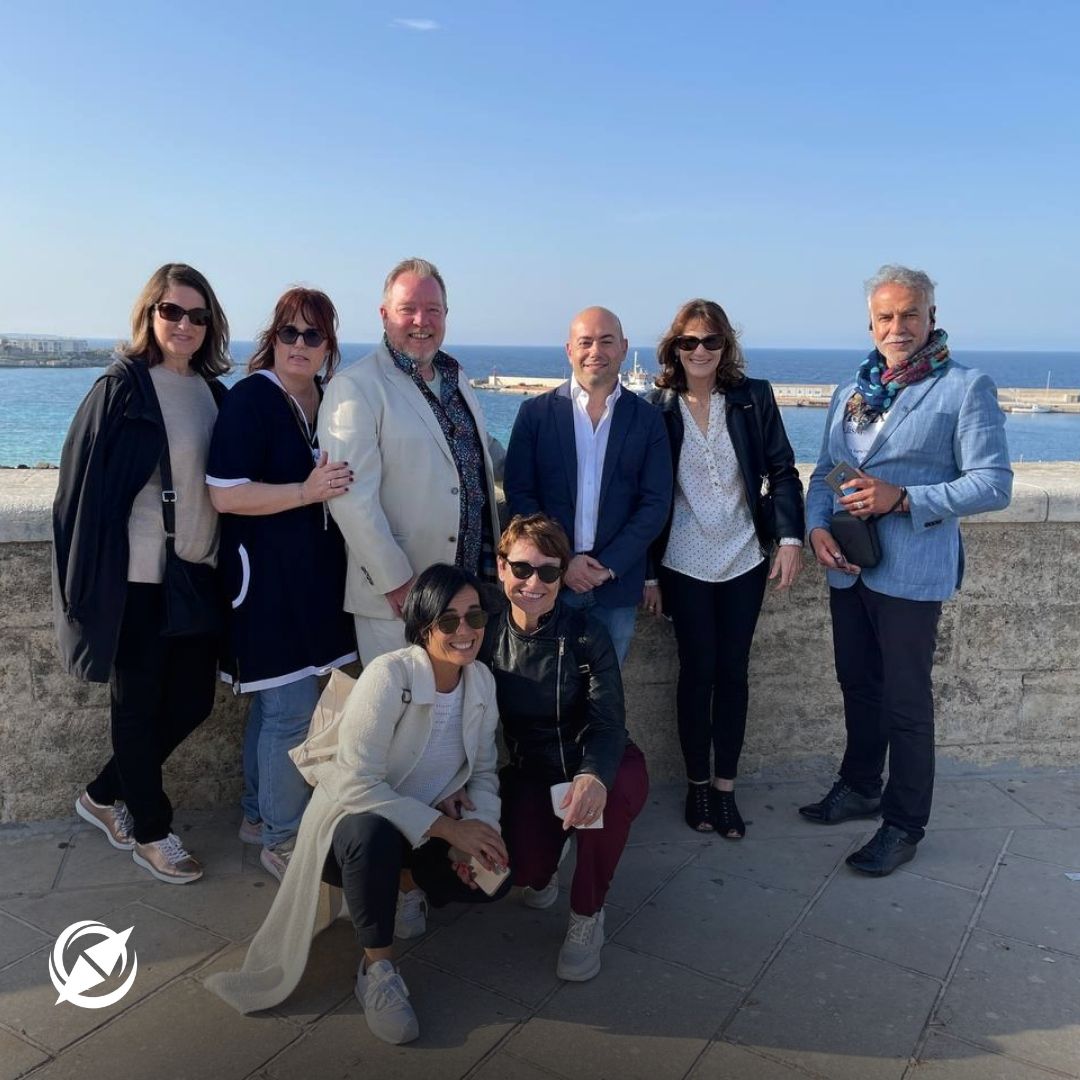 Puglia is now a well established destination, with many, or too many Masserias, ancient farm houses reconverted into gorgeous hotels or b&b, where you enjoy a different rhythm of live, where The British, The French and The Americans have found there the new, real, Italian experience.
But Massari knew that there was more to discover, more to share, more knowledge to geT and knew that what the market now needs is something different, something unique, something authentic.
It was on this basis that the "Authentic Puglia Fam Trip", was born on a May Monday morning with a flight from Rome, Pisa and Milan, taking our travel agents to Brindisi and with a nice drive, in a luxury car and a charming, English speaking chauffer, taking us to our first destination: Otranto and the beautiful, one of a kind Tenuta Cento Porte, where the "hundred doors" of the name of the property recall to mind the many different doors that will metaphorically take you to discover a different Puglia.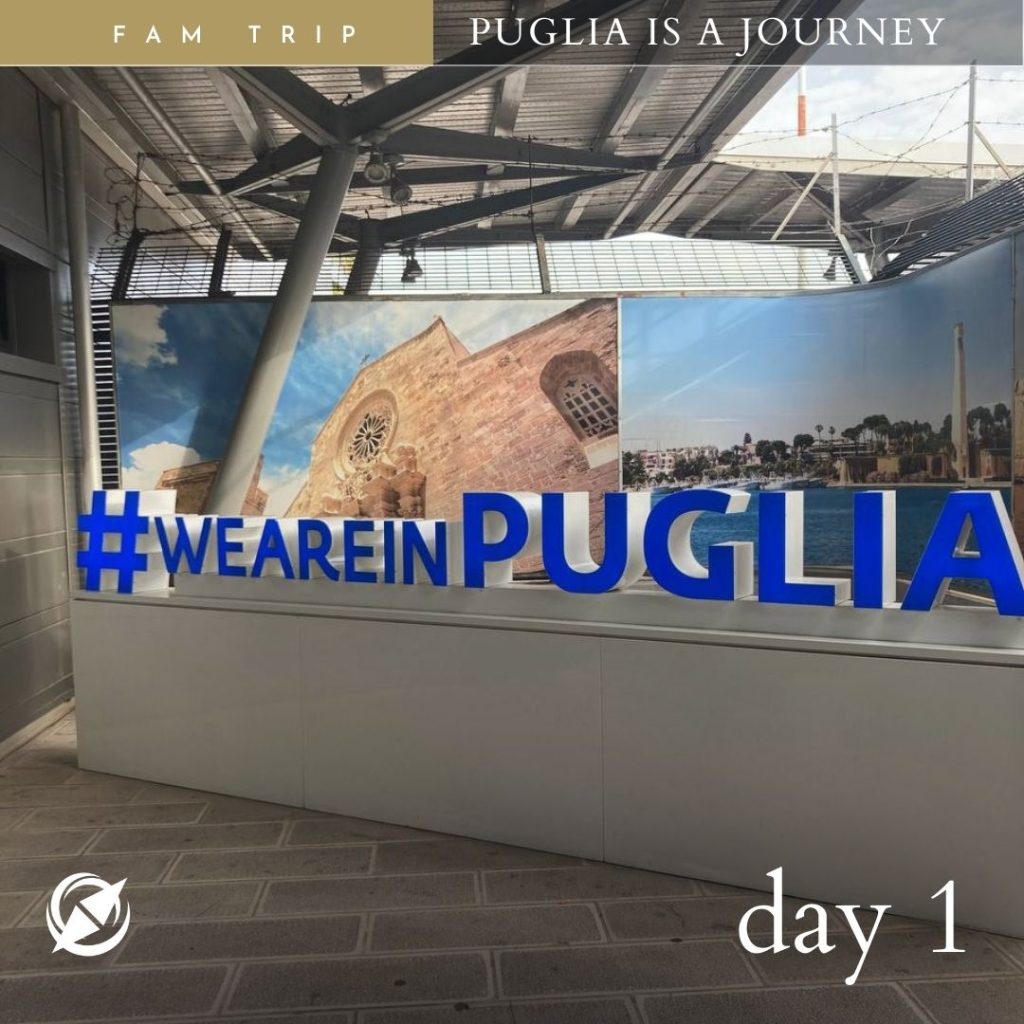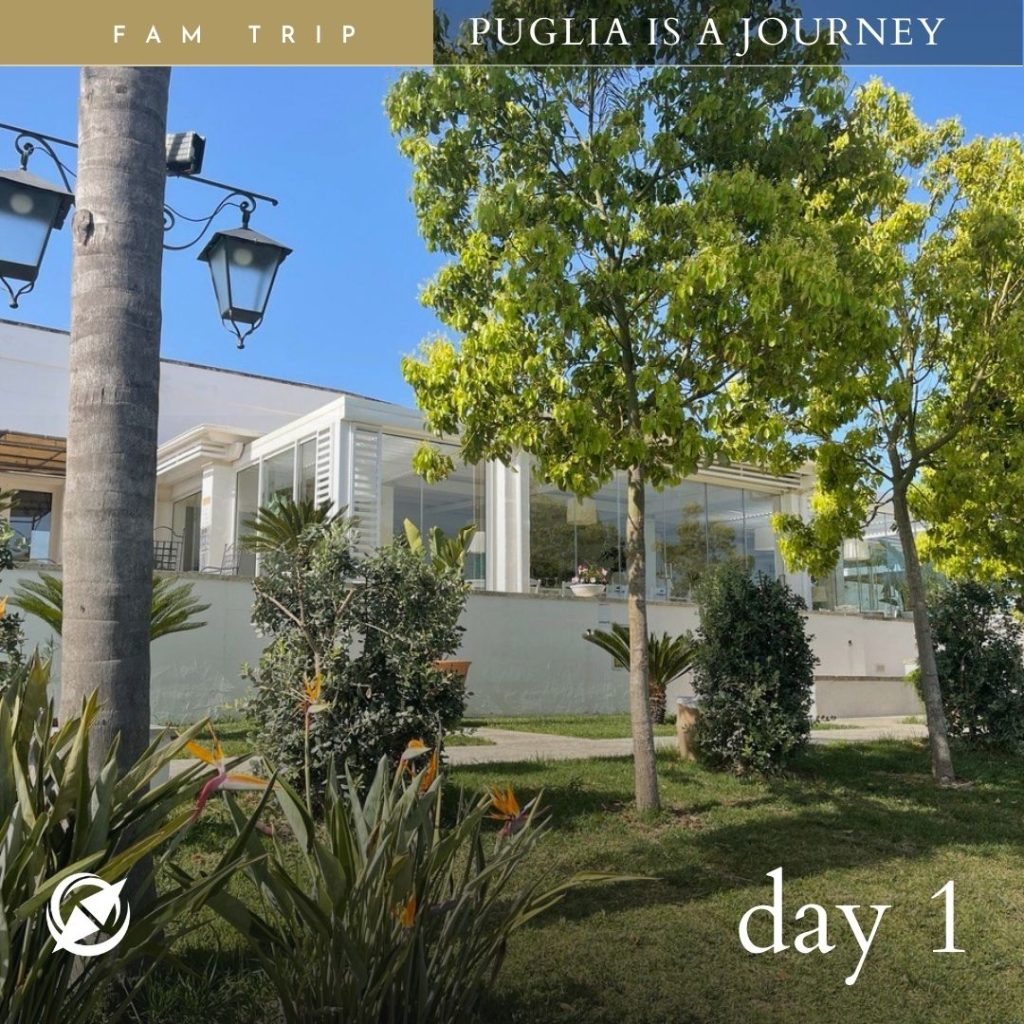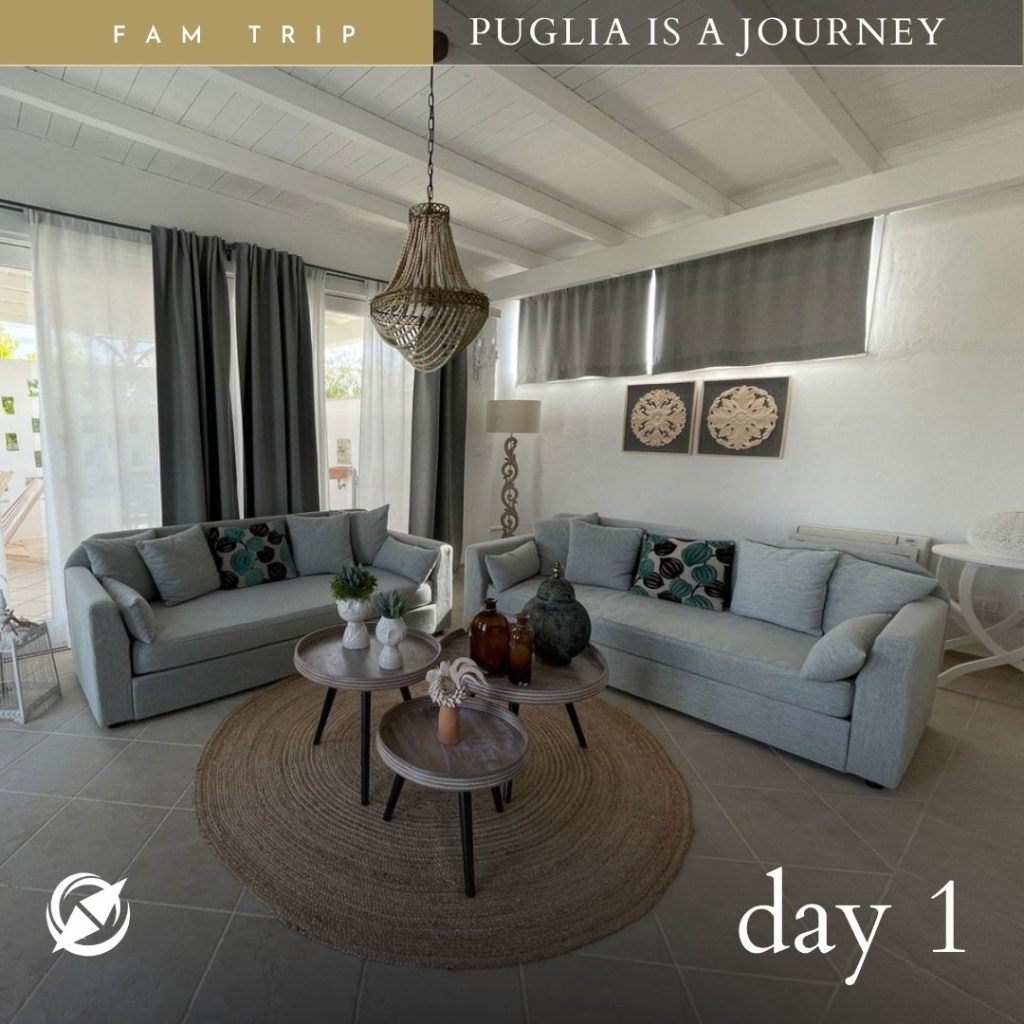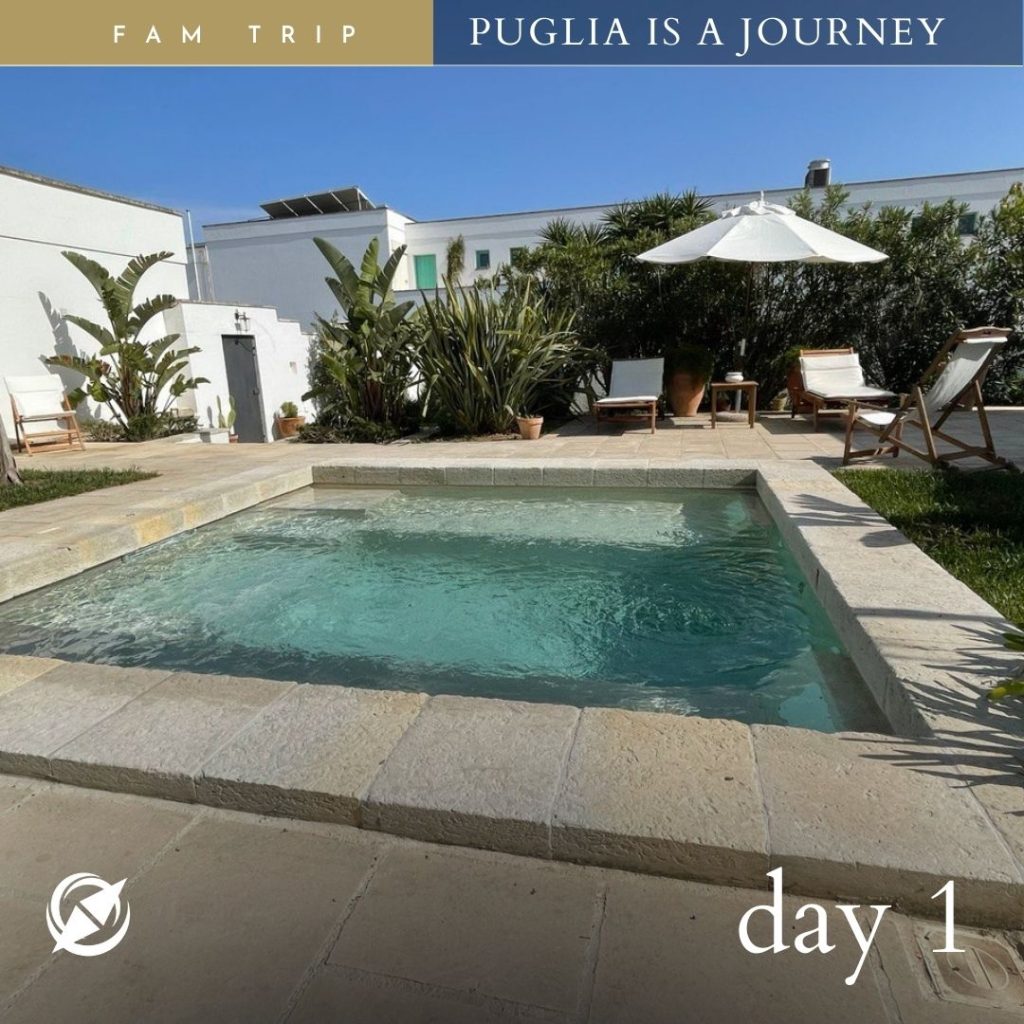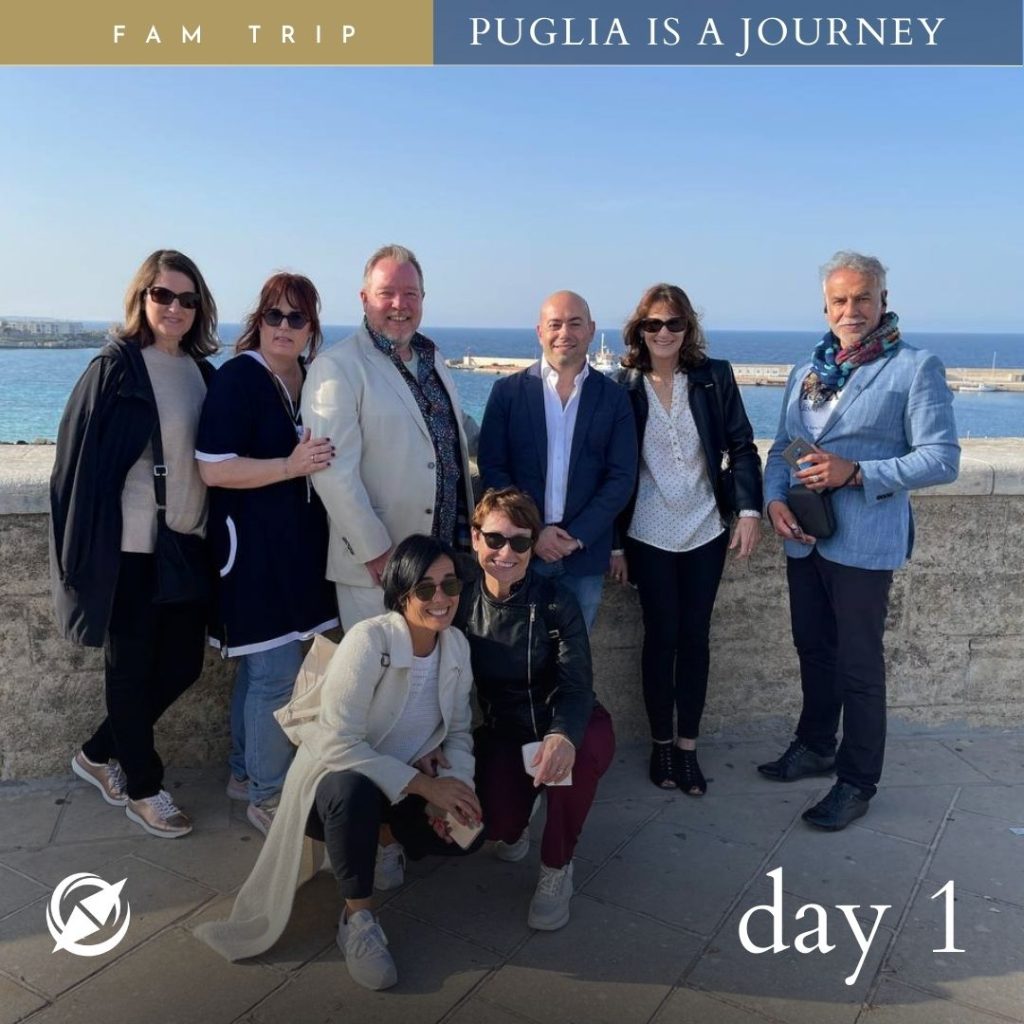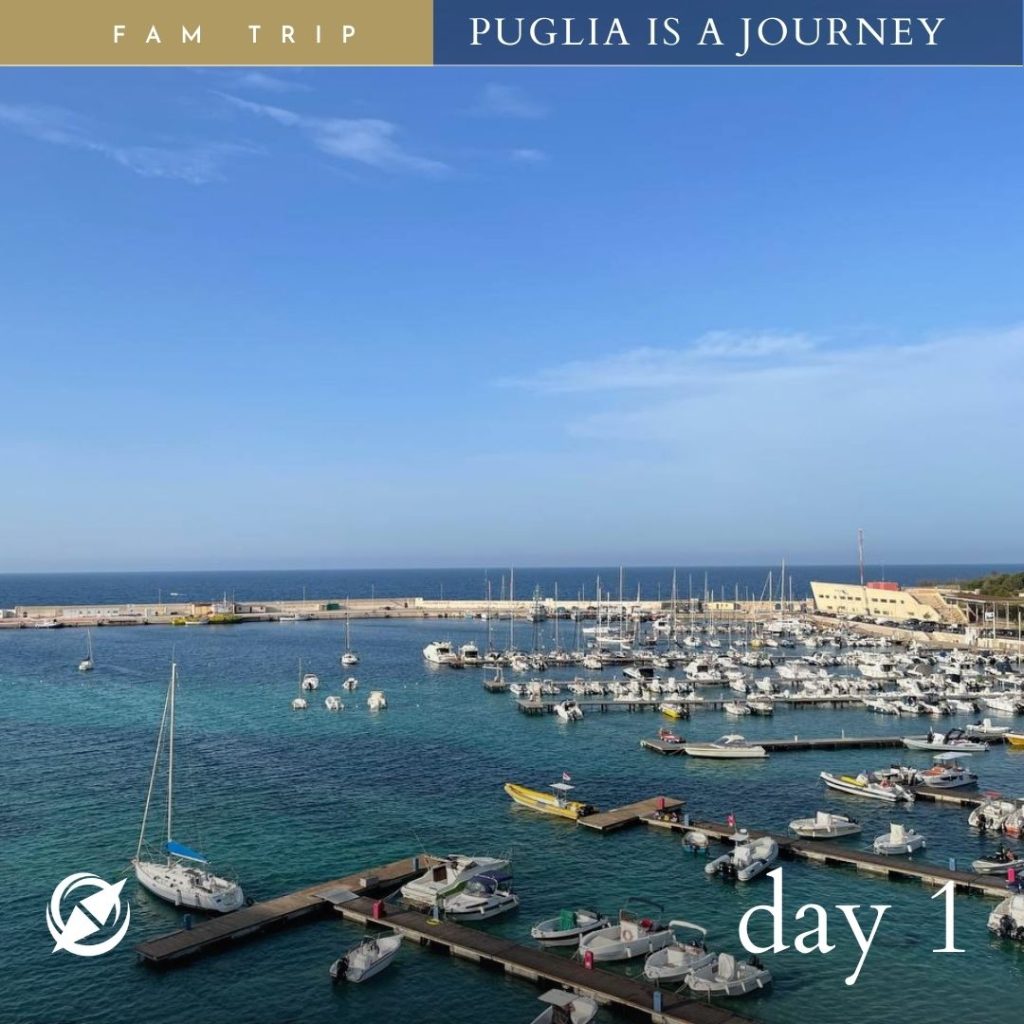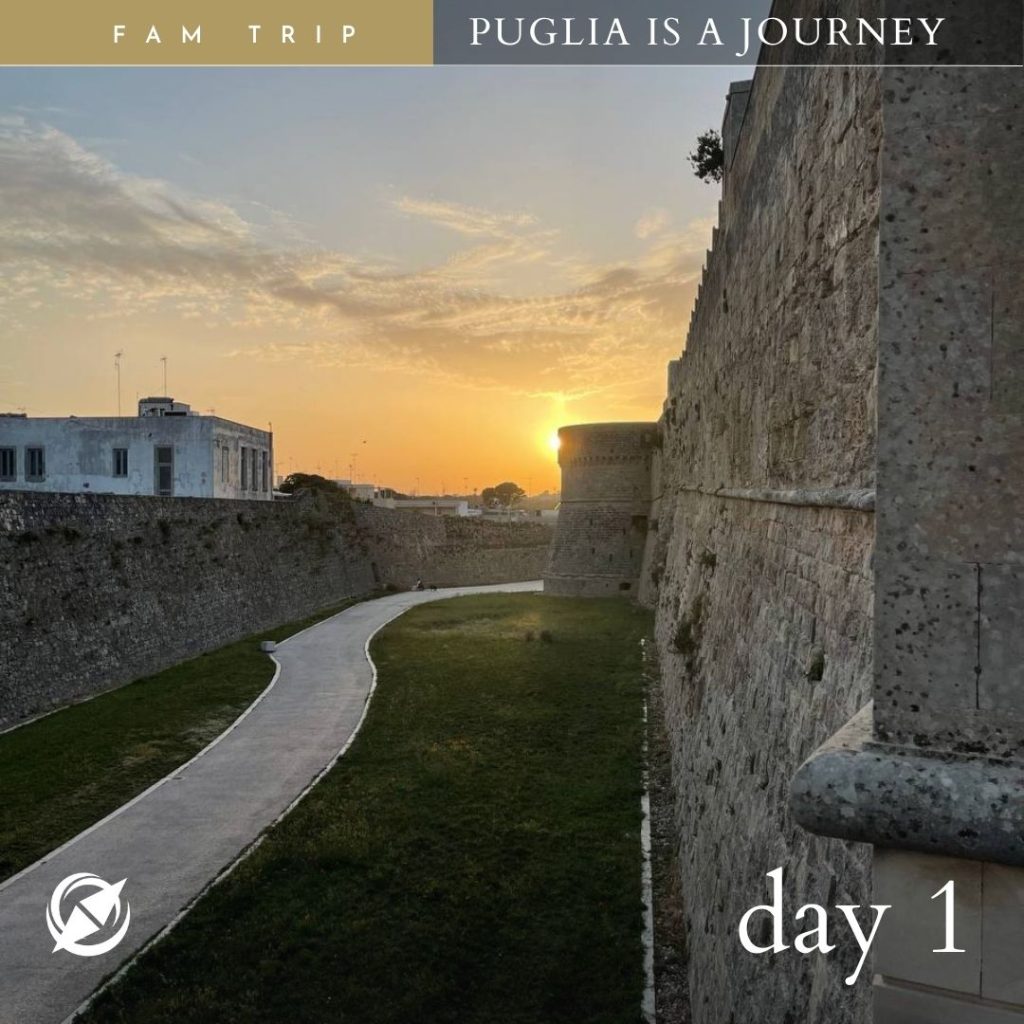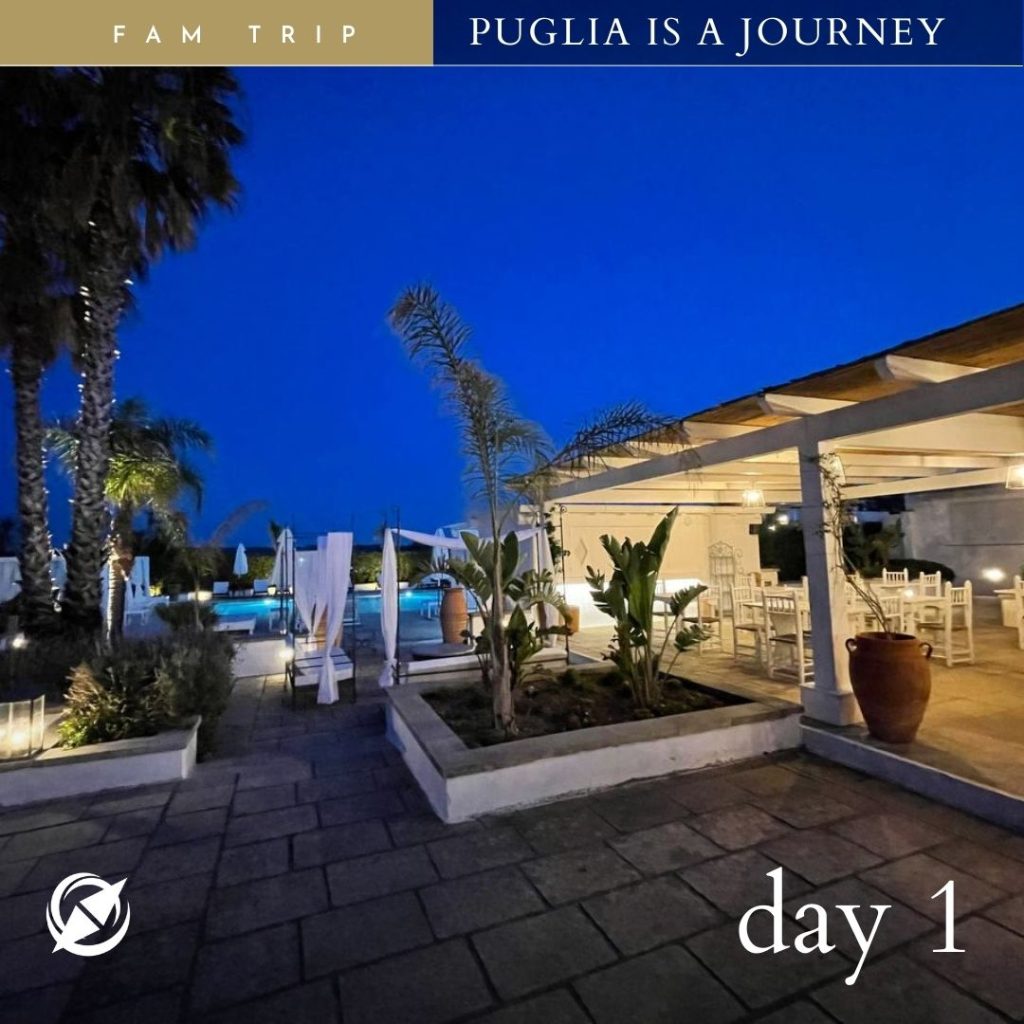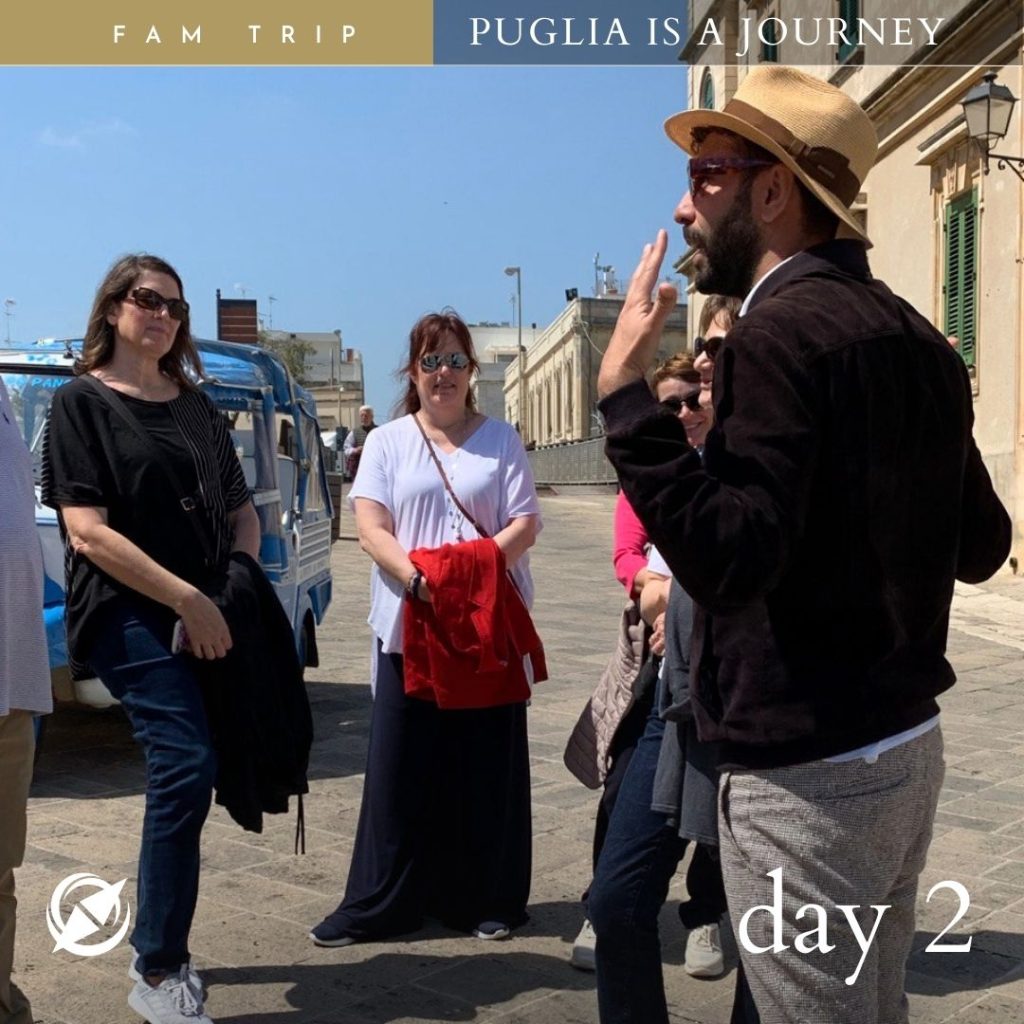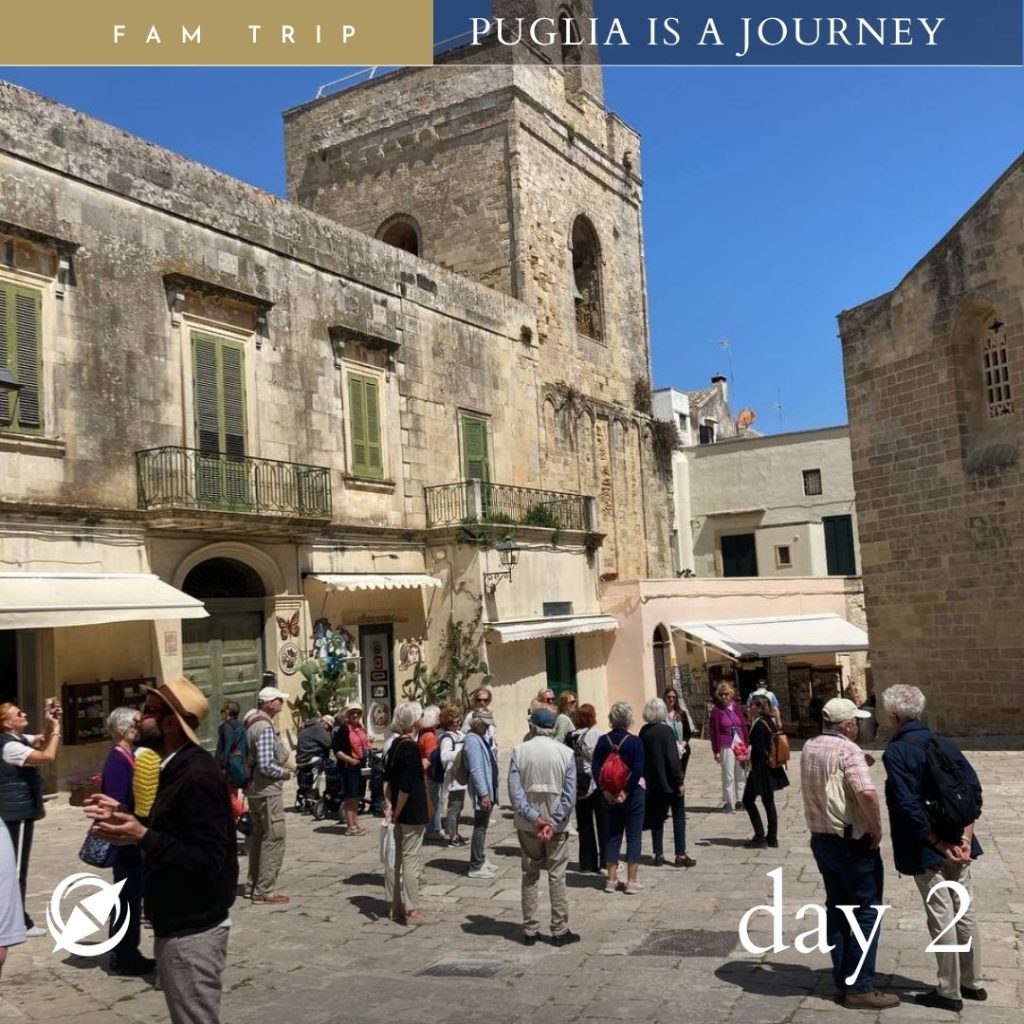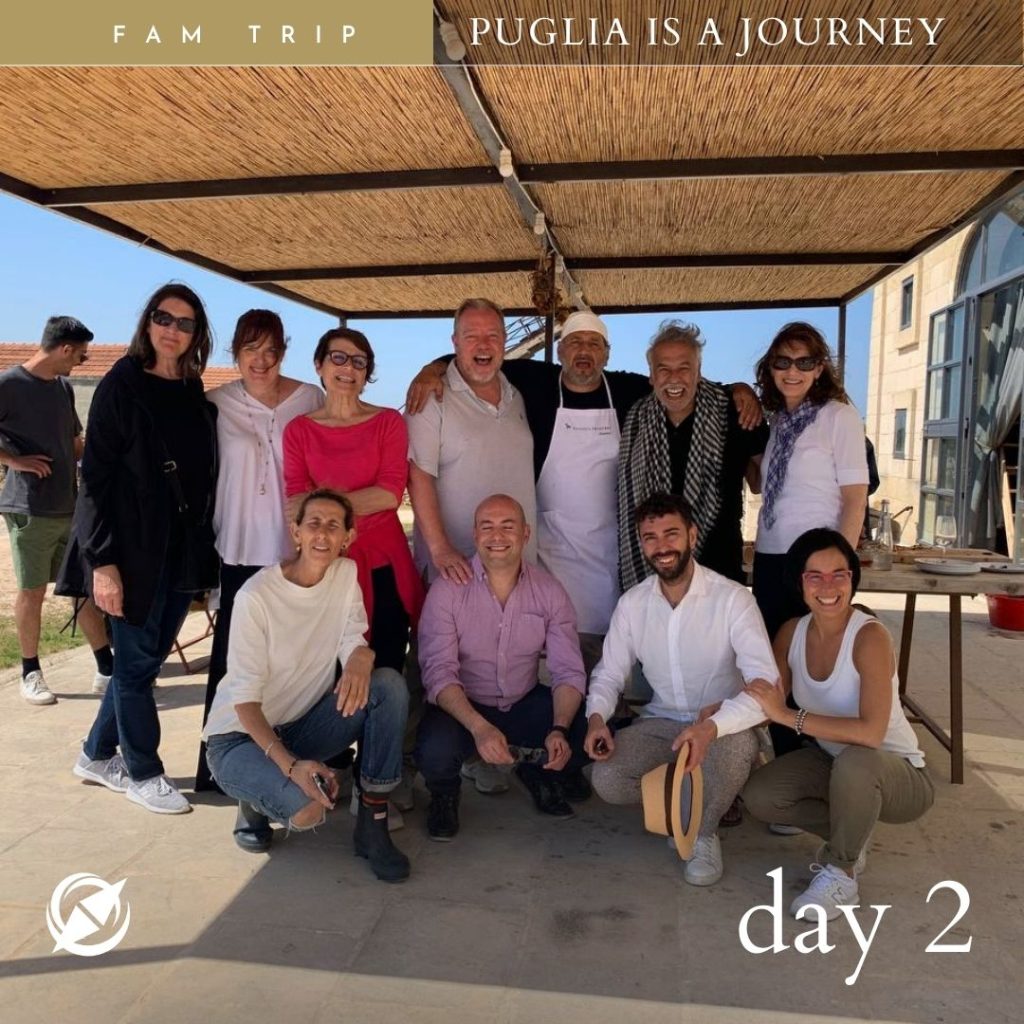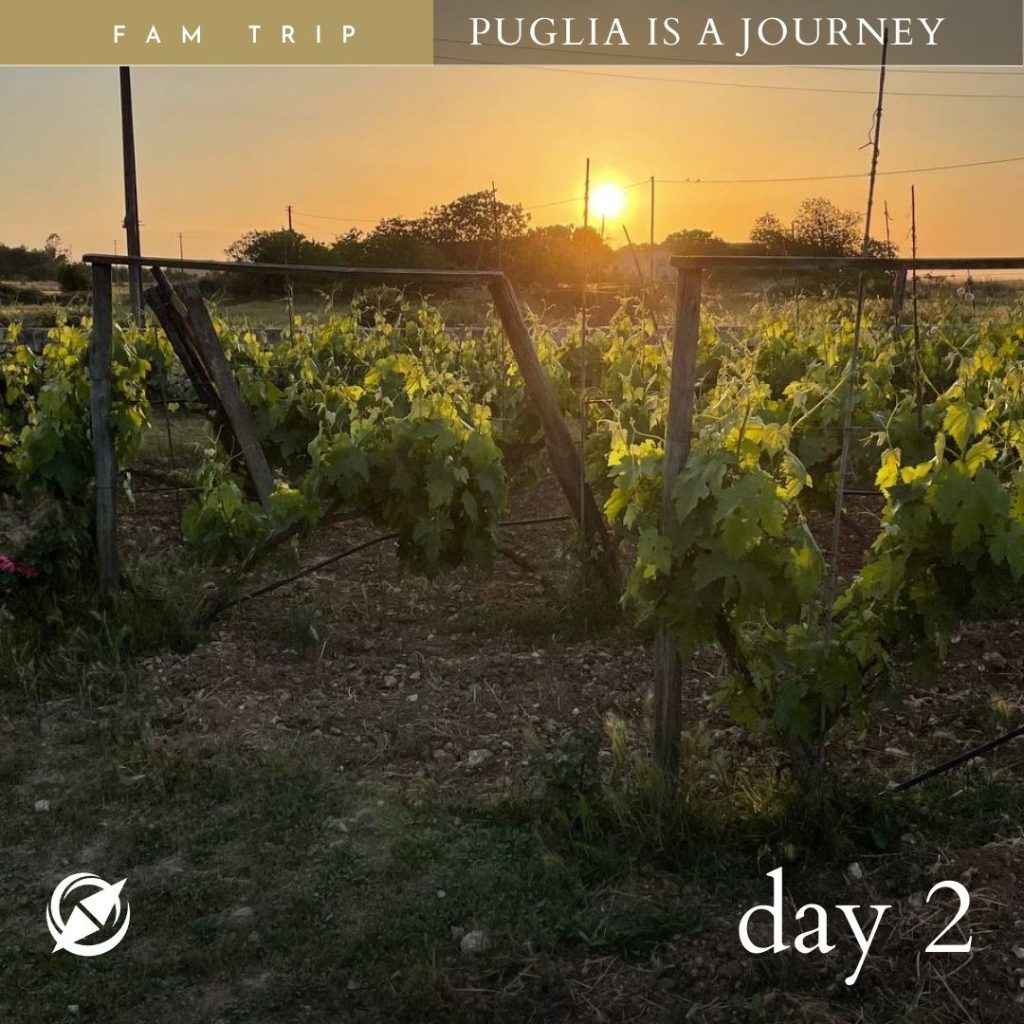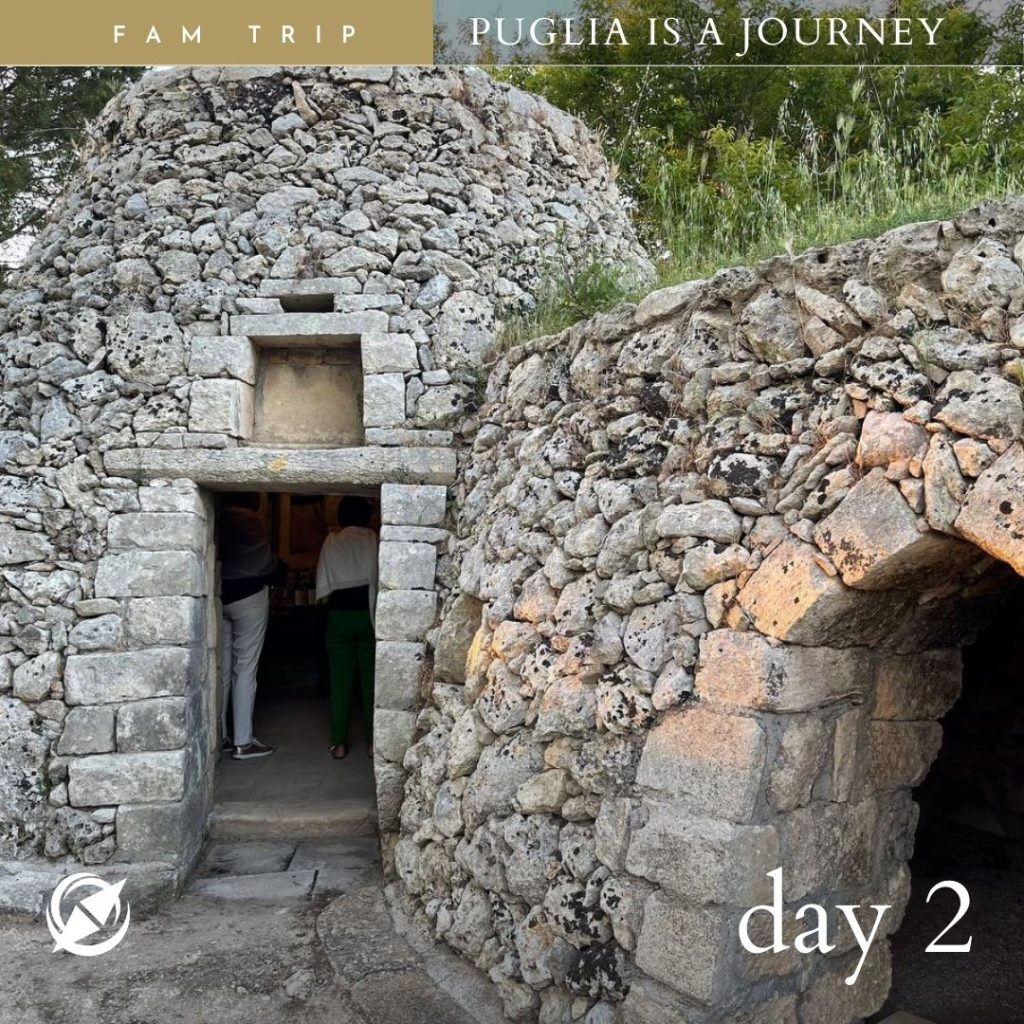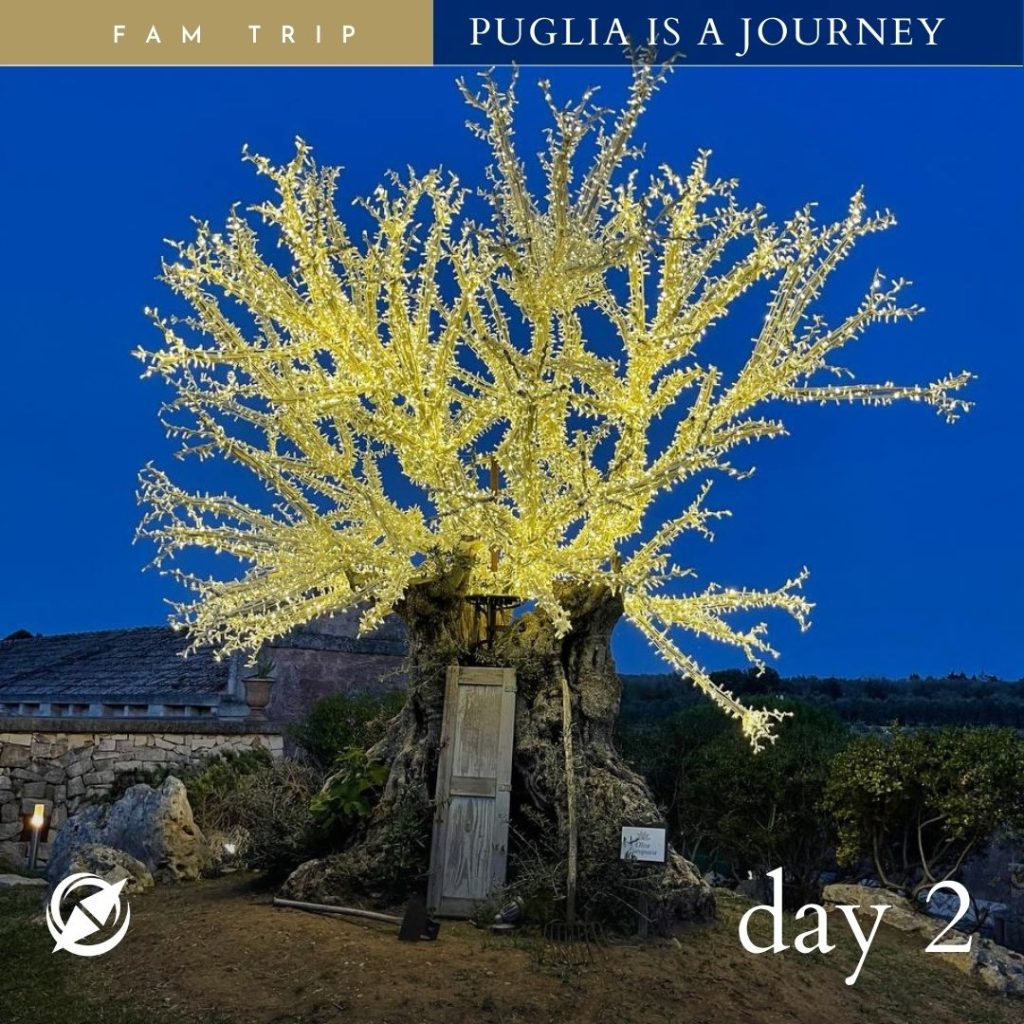 Silence, breeze, light and a warming up sun were the best welcome there, together with Alessandro and his family, that own the place and manage it by welcoming guests into their amazing property with an authentic Southern passion and kindness.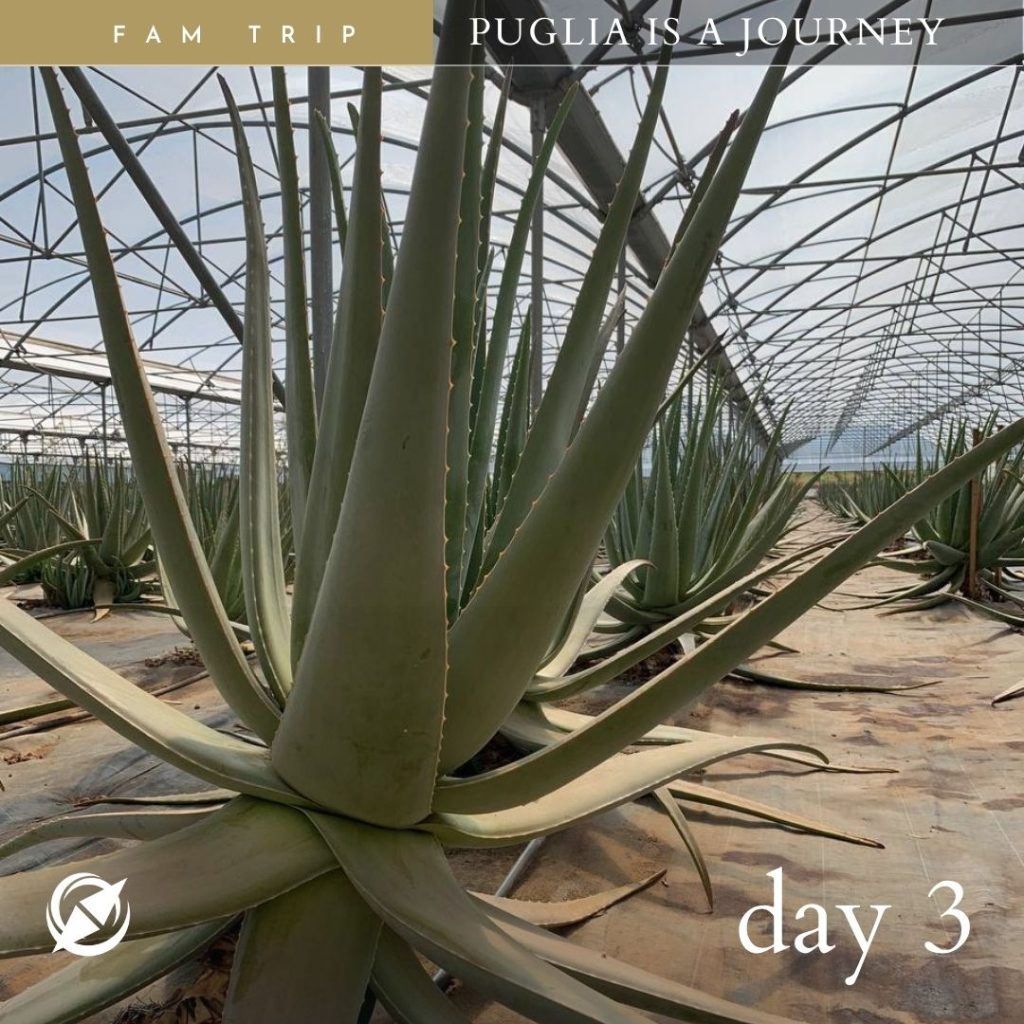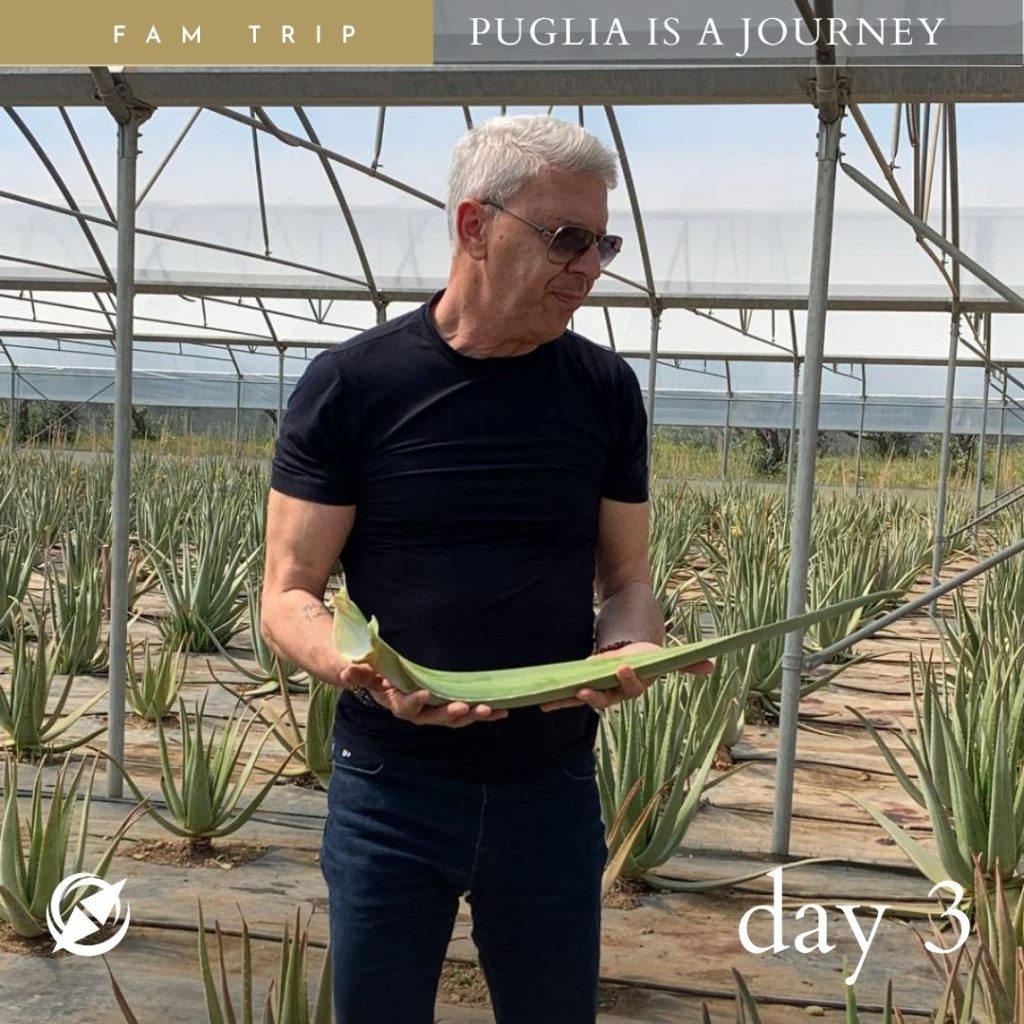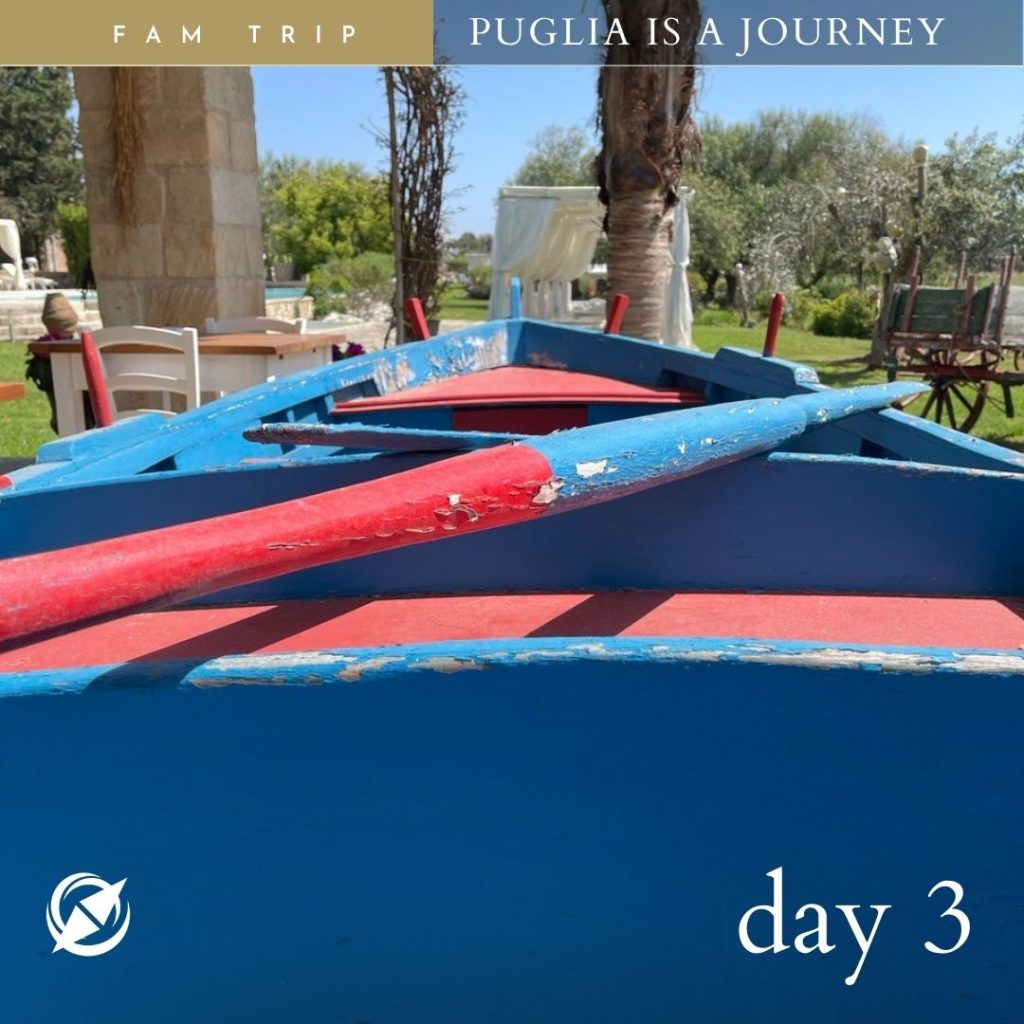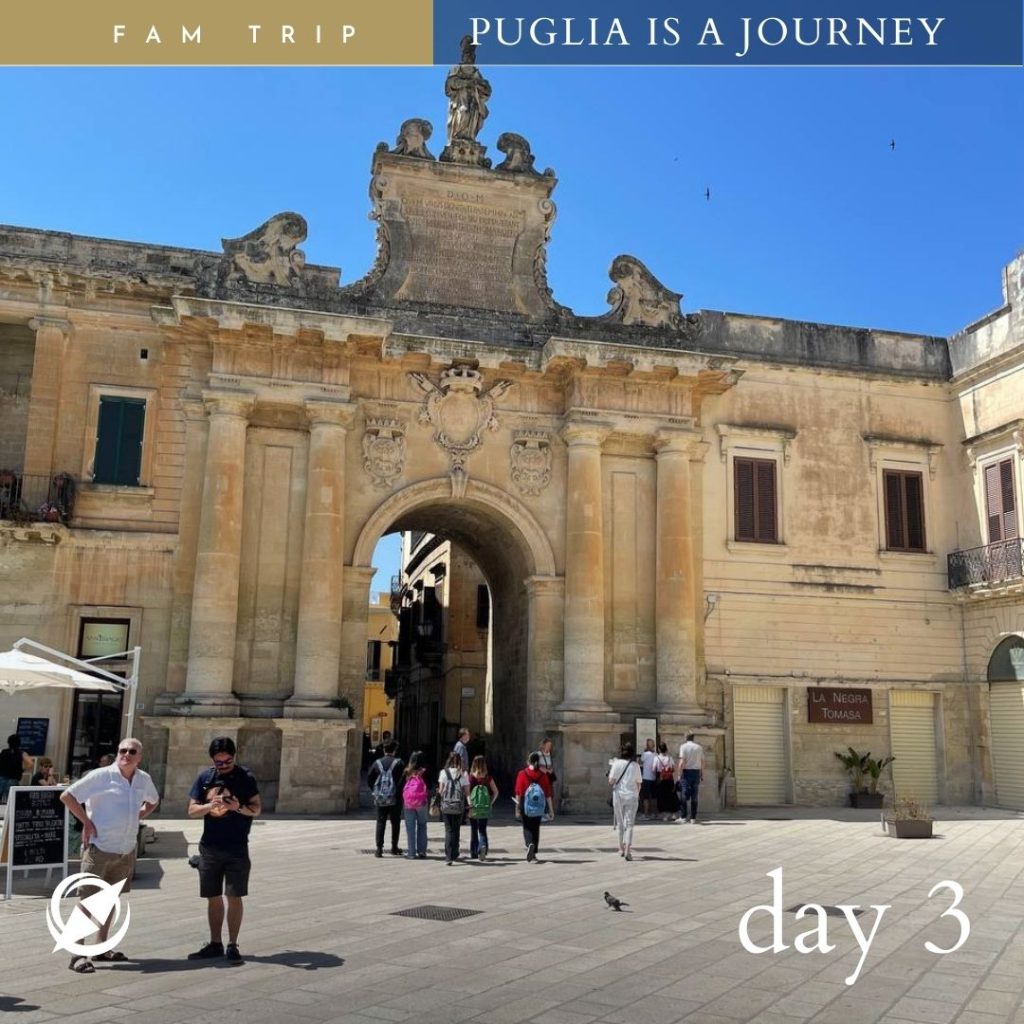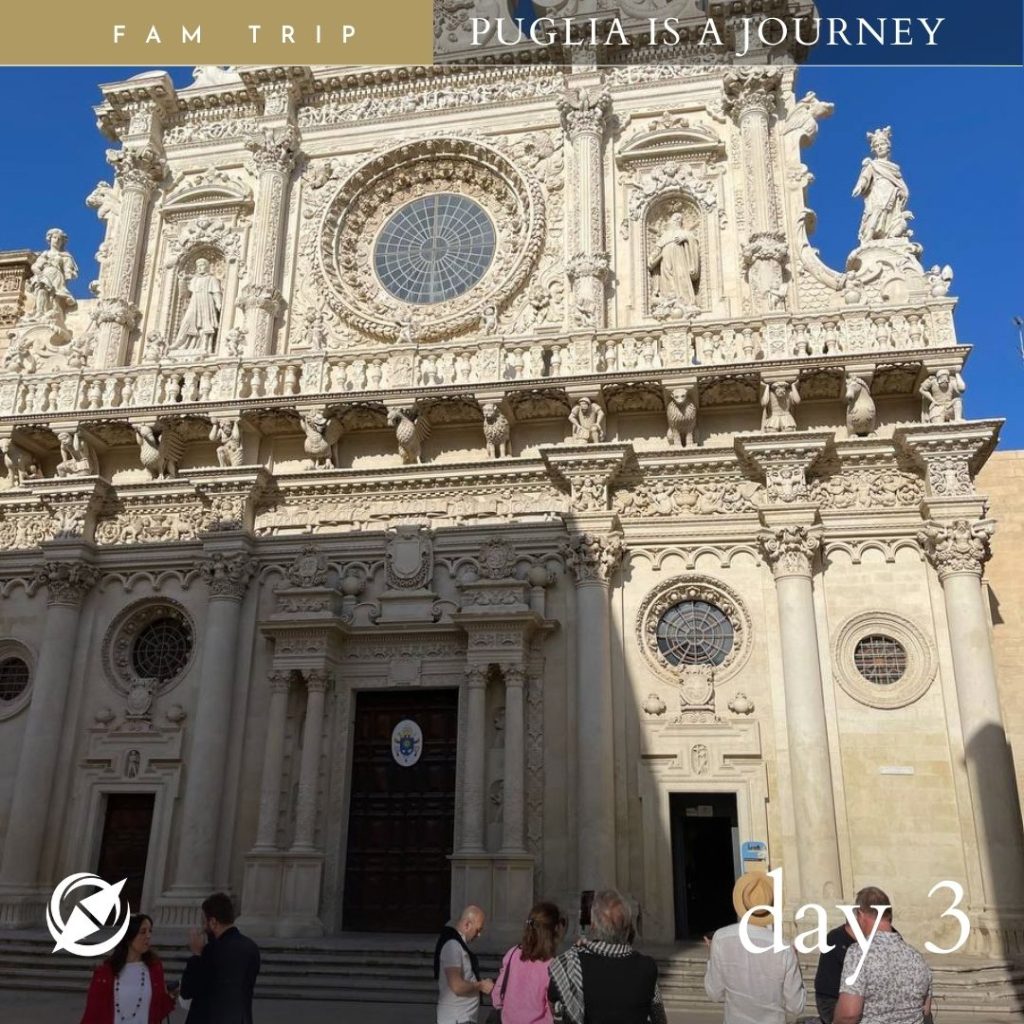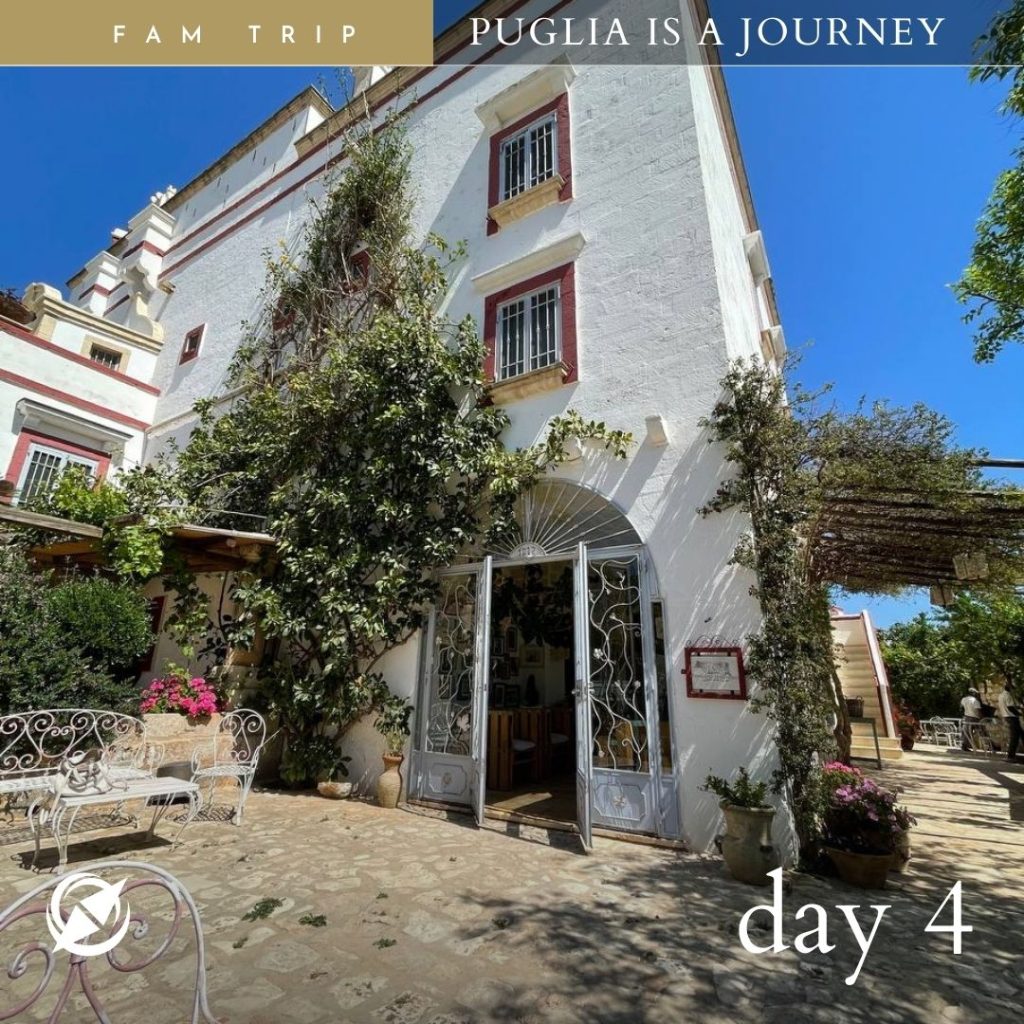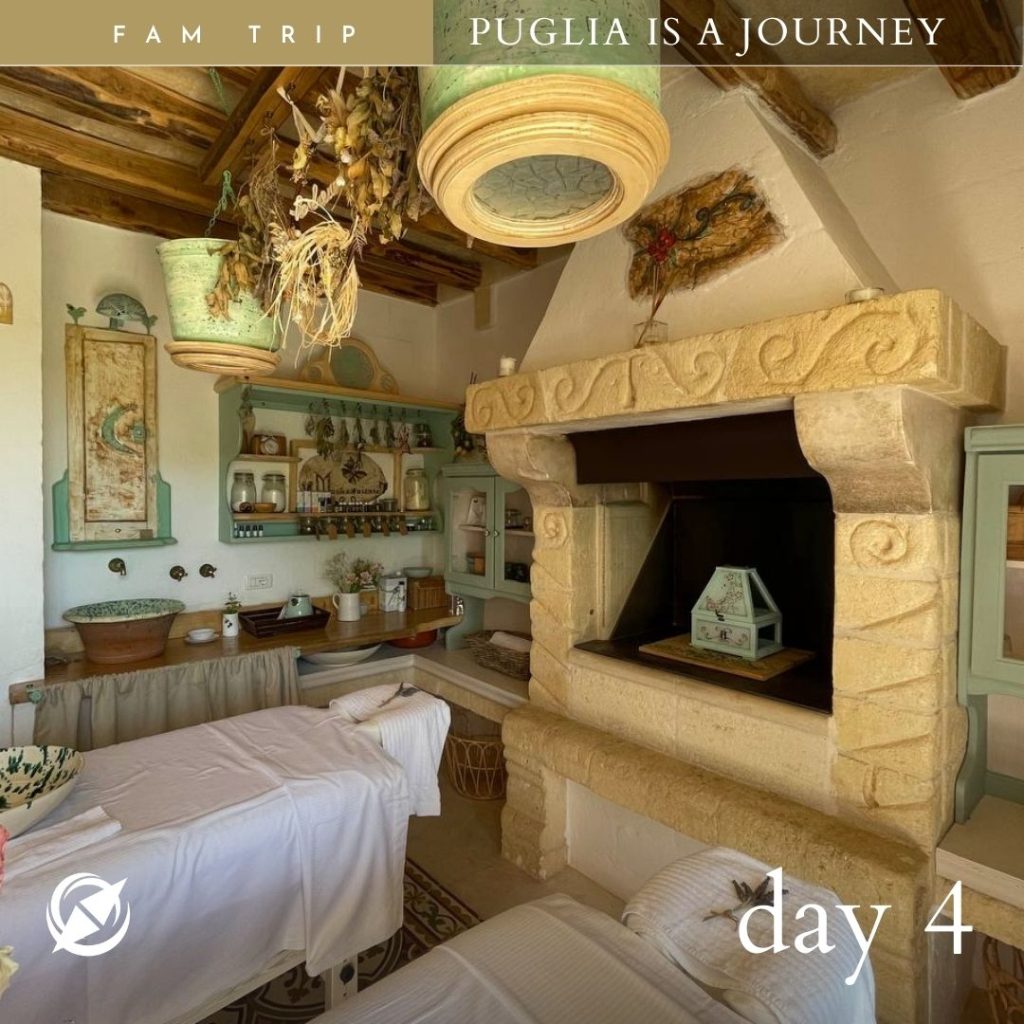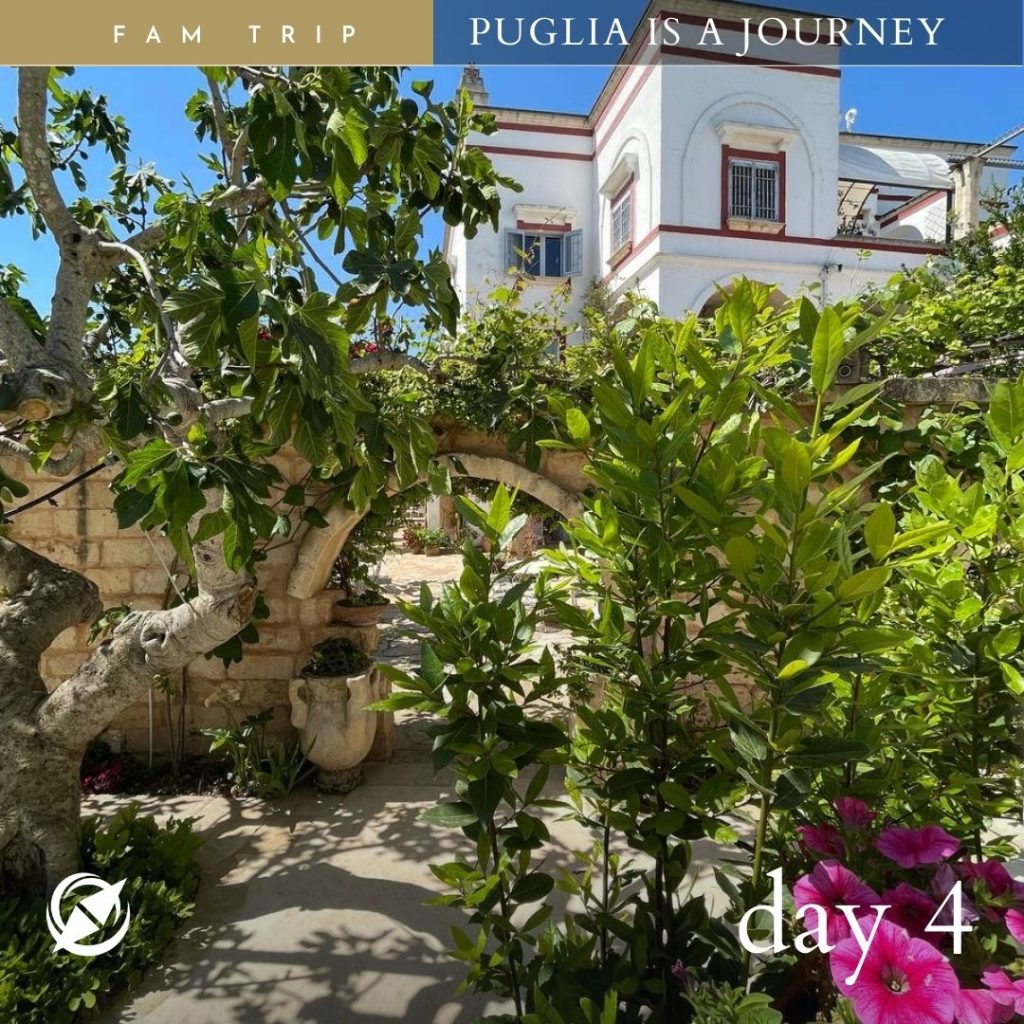 Food, sun, love and … the wind, the wind that always blows on the magnificent terrace, overlooking the sea of the Palazzo dei Mori in Otranto,  a spectacular b&b owned by Alessandro's family, where our agents, started networking and calling themselves by name : Rita from California, Wade from Massachussets, Antonella from Canada, Gabriel from Argentina and Danny from London, who, little by little became a group, started exchanging information and creating a bond over a plate of freshly baked tarallis.
The night, the first night, went on with a dinner to be remembered at the restaurant of Tenuta Cento Porte, where food and love and wine and laugh were the main protagonists, where time went by together with the many, too many 😊, servings of the menu.